FUJAIRAH DIVING
VLCC NEW CENTURY suffered port windlass damage her during anchoring on the Fujairah anchorage. Vessel managers decided to shift her at Khorfakkan anchorage for inspection and further course of repair action.
On the same day (Friday), the team was arranged and mobilised with all tools. Onboard vessel the team was faced with two big challenges. One was about dismantling of windlass without any hot work as vessel's forward COT was not gas freed, hence she was not complying with ISGOTT requirements. The second challenge was about shifting of the heavy parts from Forecastle to Midship for onshore landing. After getting the necessary approvals from the authorites and after comprehensive meeting with vessel staff we started the job.
Our team stripped down windlass successfully without any hot works. The heavy parts were loaded on our service vessel together with the Vessel crew who were a great help and very keen to assist our team at any stage. Both shafts were transported and brought in workshop.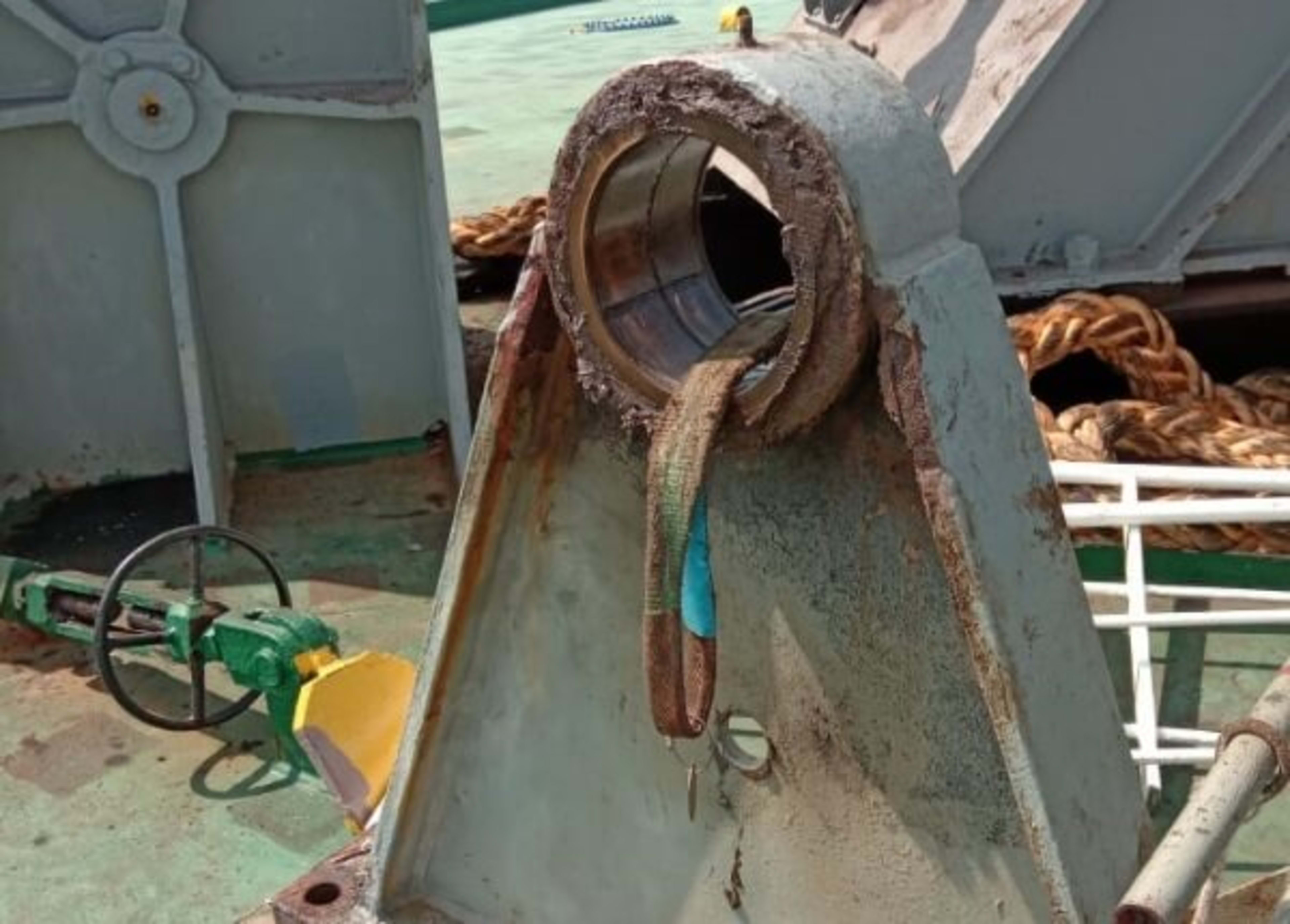 Dismantling of both shafts started with two independent teams. Job was continued till complete dismantling. 1st shaft was taken on lathe and trueness checked, found good. Thereafter the second shaft was taken on lathe. It was having almost 80 mm bent at gear coupling end. Immediately it was decided to send to our Dubai workshop for straightening.
At the same time, we arranged materials for 11 Nos new bearings and for 1 No. coupling renewal. Specialized repairs of gears teethes were also done by welding and sooth grinding. At the time of writing the repairs are going very well and meeting client's expectations, with all repairs expected to complete by mid of September.