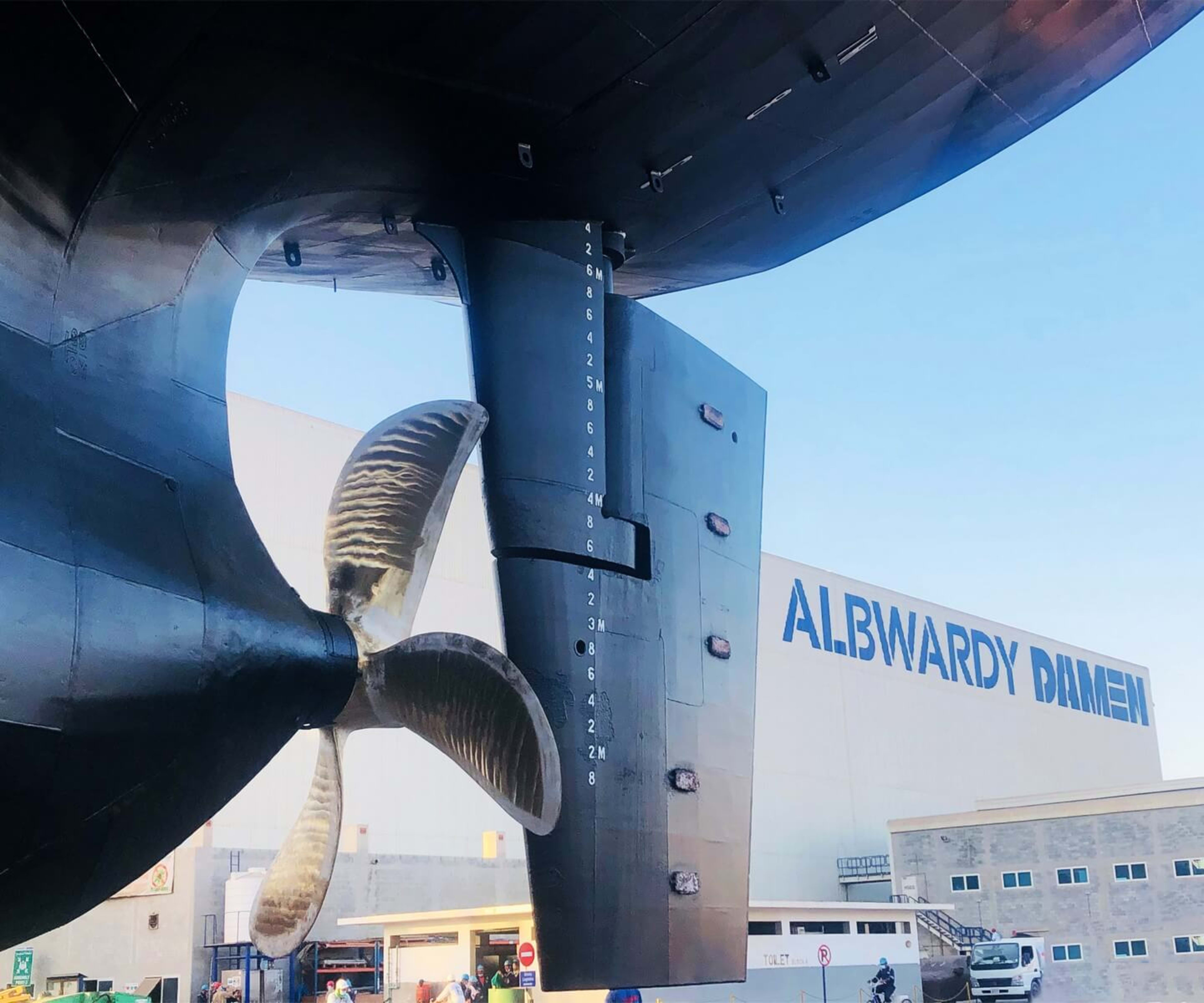 Drydockings in Dubai, Sharjah, Fujairah
Drydock shipyard in the UAE
Keep your vessel sailing
Dockings up to 130M LOA
Our drydock company is located in Dubai, Fujairah and Sharjah. Our shipyards are conveniently situated to cover the entire Gulf area and provide a comprehensive range of inspection and certification services. We also conduct maintenance of underwater vessel sections, including the hull, anchors and chains. Additionally, for operators of Damen vessels in the region, we operate a Middle East maritime hub to provide fast, effective support and ensure maximal uptime.
Drydock coverage for the Middle East
Drydock ship maintenance
With two key shipyard locations and a regional maritime hub, we are well positioned to support the whole Gulf region with drydock ship maintenance. We offer access to an in-house team of marine specialists and extensive facilities. Whether you are in need of inspection for scheduled maintenance or unscheduled repairs, we'll get your vessel underway again with a minimum of downtime.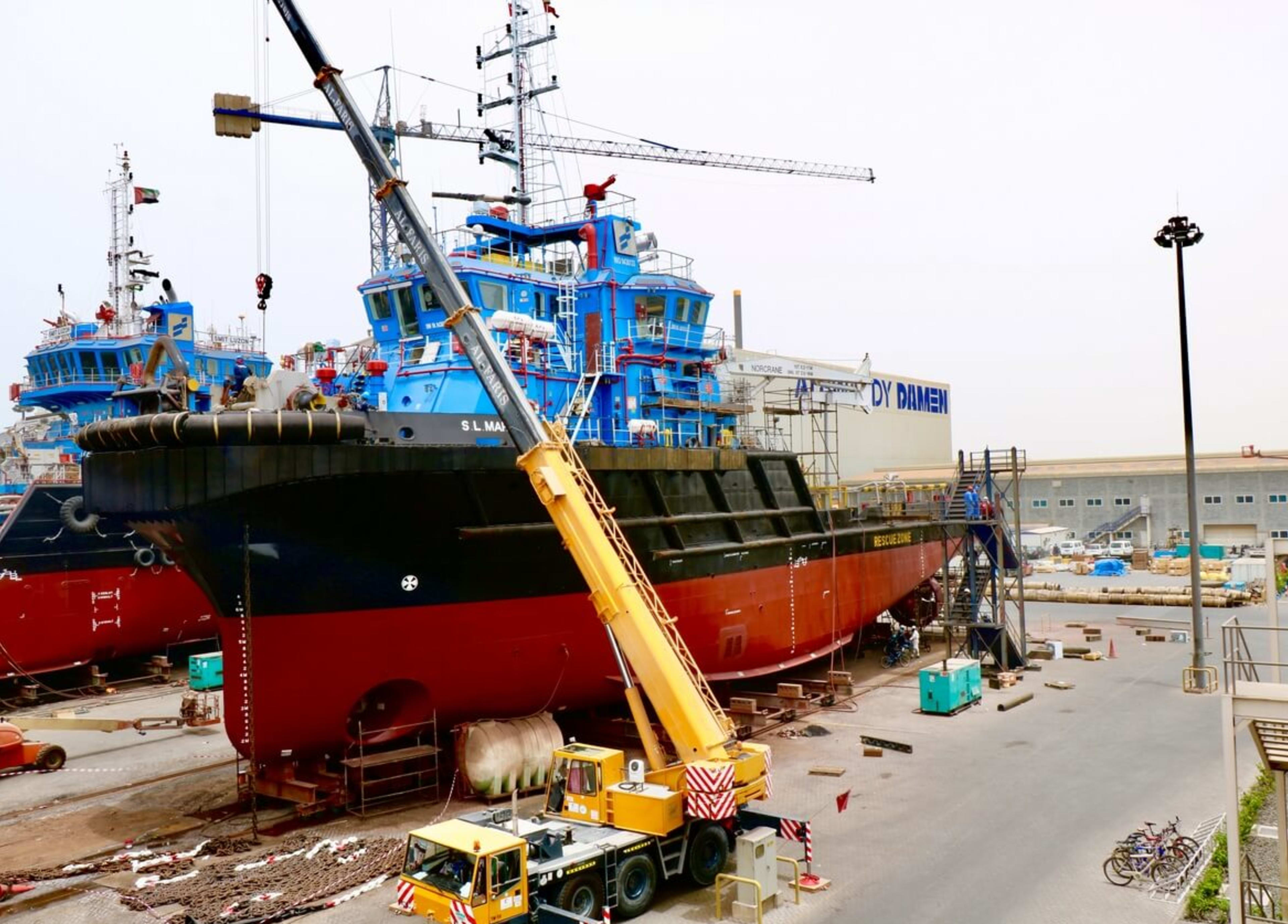 ---
Other shiprepair services
Drydock your ship with us
---
Our docking facilities
| Location | Facilities | Length | Breadth |
| --- | --- | --- | --- |
| Sharjah | Synchro Lift | 120.0 m | 26.5 m |
| Dubai | Synchro Lift | 130.0 m | 33.0 m |
| Fujairah | Travel lift | 35.0 m | 7.0 m |
Albwardy Damen highlights
Safety is our highest priority

We are committed to continuously maintaining a safe and healthy workplace in all our operations. We recognise that we work in a dynamic industry involving potentially hazardous equipment and operations.

Read more

1500 people ready 24/7

We have a dedicated team of 1500 people in three UAE locations, who are ready to support our customers 24/7.

One-stop-shop

We have a large team of in-house specialists who can pick up the requests of any level of complexity. We are engineering, building and repairing steel or aluminum vessels. Our mechanical and electrical departments are all in-house. We have a large experience in retrofitting and conversions.

All major trades in-house

We have all major trades in-house, mainly carried out by our own staff. We offer 3D scanning, retrofitting, propeller repairs, thruster repairs, GRE piping, hydraulic and electric repairs. We have a multi-disciplinary Engineering and Production support team in-house.

Quality & Safety at the right price

We are committed to continuously maintaining a safe and healthy workplace in all our operations. With all key competences in-house we deliver to the highest technical, environmental standards at the right price.