REPAIRS
In Q1 2021 Maersk Hamburg awarded Albwardy Damen Dubai Afloat Repairs on board the Cap Carmel. This is a 208m long geared container ship.
The vessel was on the Jebel Ali Repair berth for a period of 25 days during which the following works was carried out:
Renewal of ballast lines, valves and pressure testing

Underwater Blanking and renewal of bottom plate

Cell guide renewal

Renewal of cargo hold ladders in various holds

Crane boom rest renewal and crane cabin repairs

Various steel repair on deck

Replacement of container sockets

Replacement of accommodation drain lines

Renewal of tank manhole

Replacement of freshwater line from MS pipes to PPR pipes

Repairing of aluminum gangway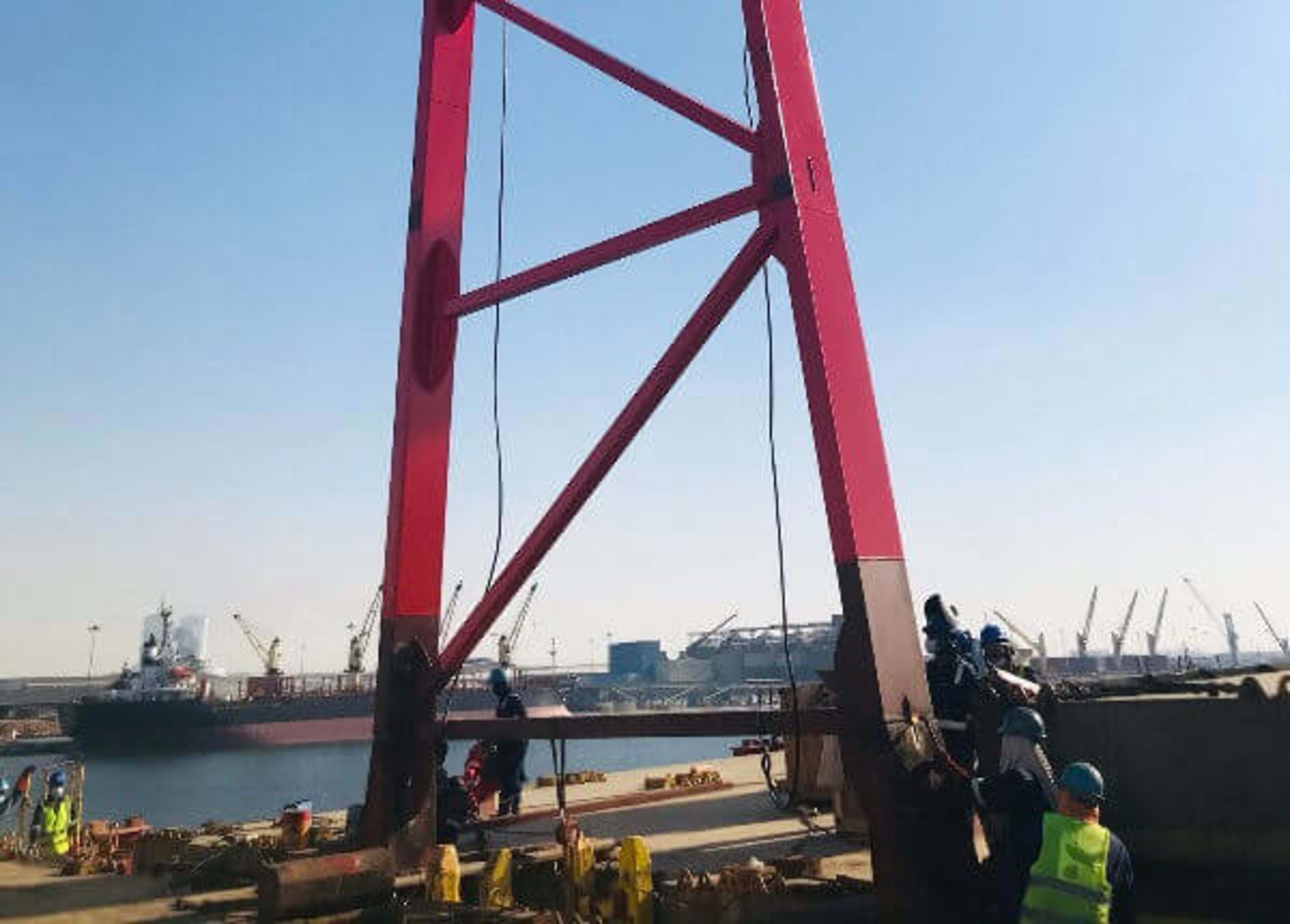 The most challenging job was to renew the crane boom rest as we had to fabricate the new boom rest at Damen Shipyard Sharjah and transport to Jebel Ali port in 1 piece, remove the old boom rest and install new boom rest by using 250 tons shore in an extremely compressed time period. Planning and good co-ordination / Cooperation with our customer resulted in both these projects being completed within agreed schedule, to the quality expected, and to the full satisfaction of client.