REPAIRS
A major repair has been carried out on the jib of a 30T SWL deck crane on board the Simge Aksoy in Q2 2021 on a repair berth in Khorfakkan Port.
The vessel's deck cargo crane # 1 jib was damaged in mid-section. The vessel was in laden condition and on very tight Voyage schedule. After job order agreement with client, vessel was brought at Khorfakkan Port berth.
The repair team was mobilized with all required materials and boarded the vessel upon berthing. Albwardy Damen coordinated with the vessel's management team and the port authorities, then commenced the repair. The team erected staging for removal of pins and cargo block. With the help of vessel's deck crane # 2, team removed damaged jib of crane # 1 and positioned on the deck hatch cover.
After positioning the jib on deck, a joint inspection was carried out with class and the shipowner's representative and the actual repair works identified were much more than the initial estimation.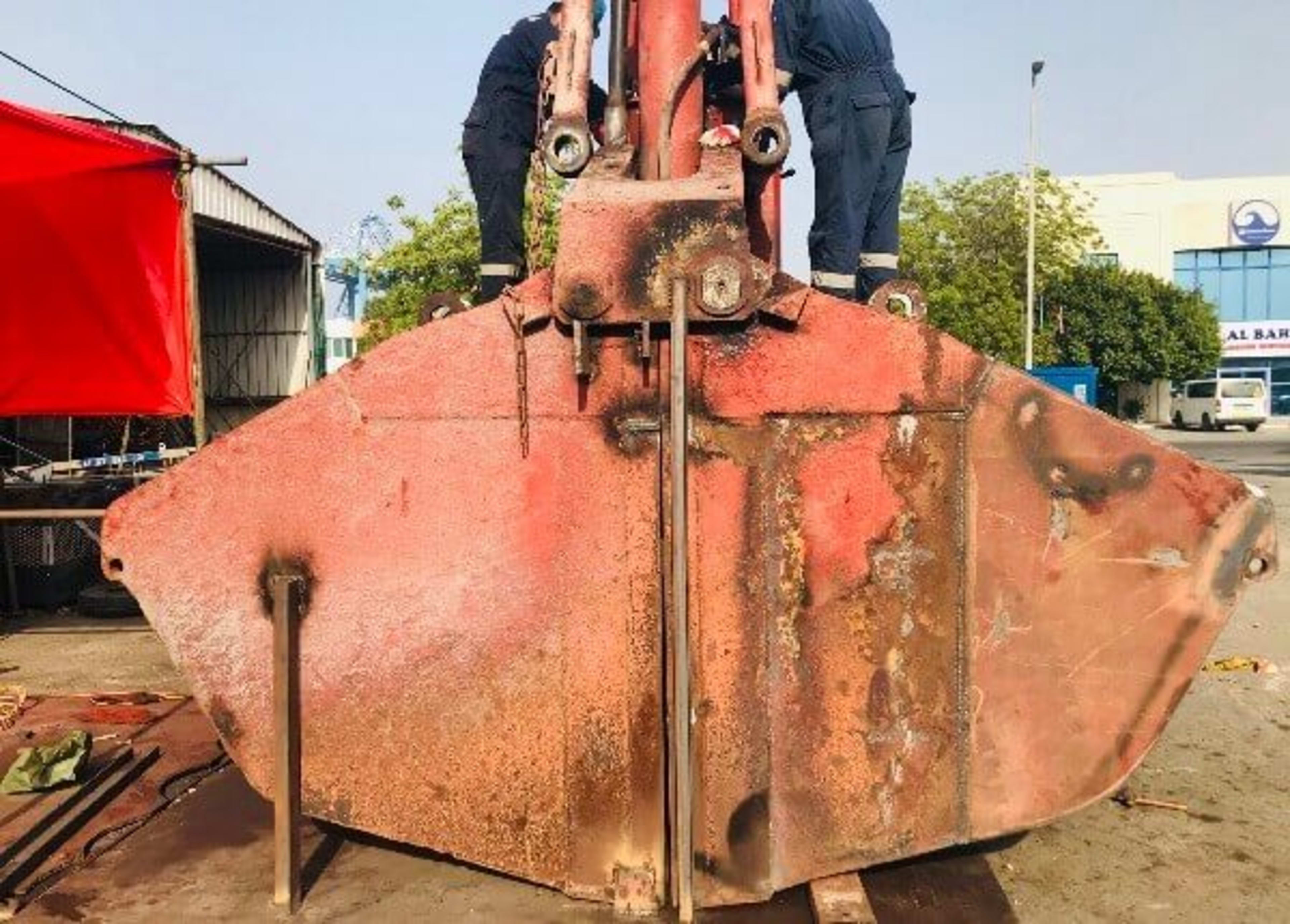 REPAIRS
It was also noticed that, grab was also in poor mechanical condition. After discussions with client, repair works on jib started onboard and grab was shifted to our Fujairah workshop for repairs.
Works were continued on a 24/7 basis and both repairs were completed successfully within agreed time schedule.
During the work execution, we had utilized in house manpower and facilities from Fujairah, Dubai and Hamriyah to complete the job is in agreed time frame.