DUBAI OPERATIONS
Our German Agents, Zoepffel & Schneider, contacted us because one of their local clients, Heino Winter was facing some issues on one of their General Cargo vessels.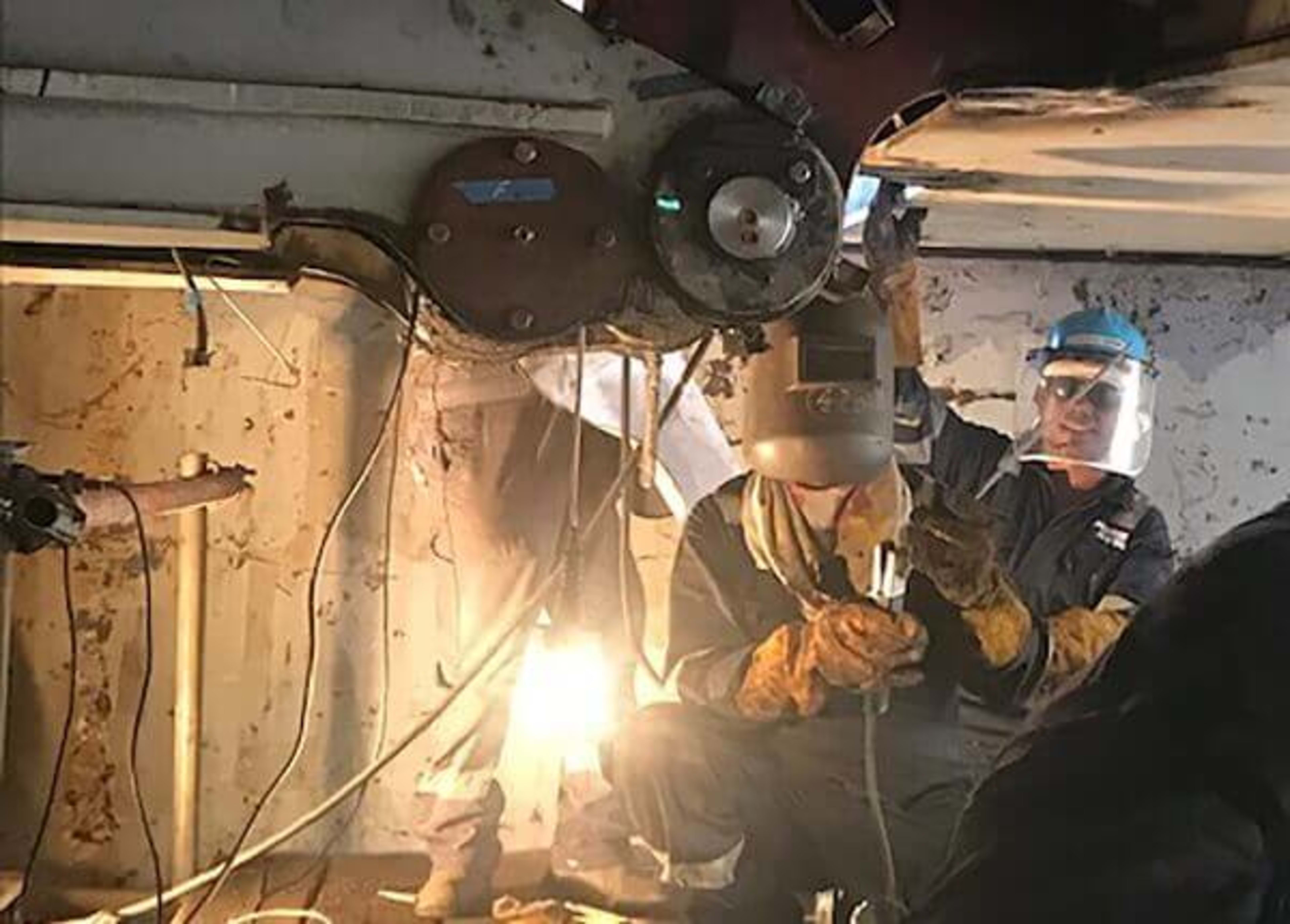 The issue that they had was a damaged hinge on their mariner type hatch covers that required replacing. At the same time they wanted to take the opportunity to install a MAN D28 generator engine that had been out for Reconditioning.
When we received the call the vessel was in Jebel Ali for discharge. Our Ship Repair Manager, Rehan, visited the vessel with one of our Fabrication and Mechanical Supervisors and inspected the two jobs.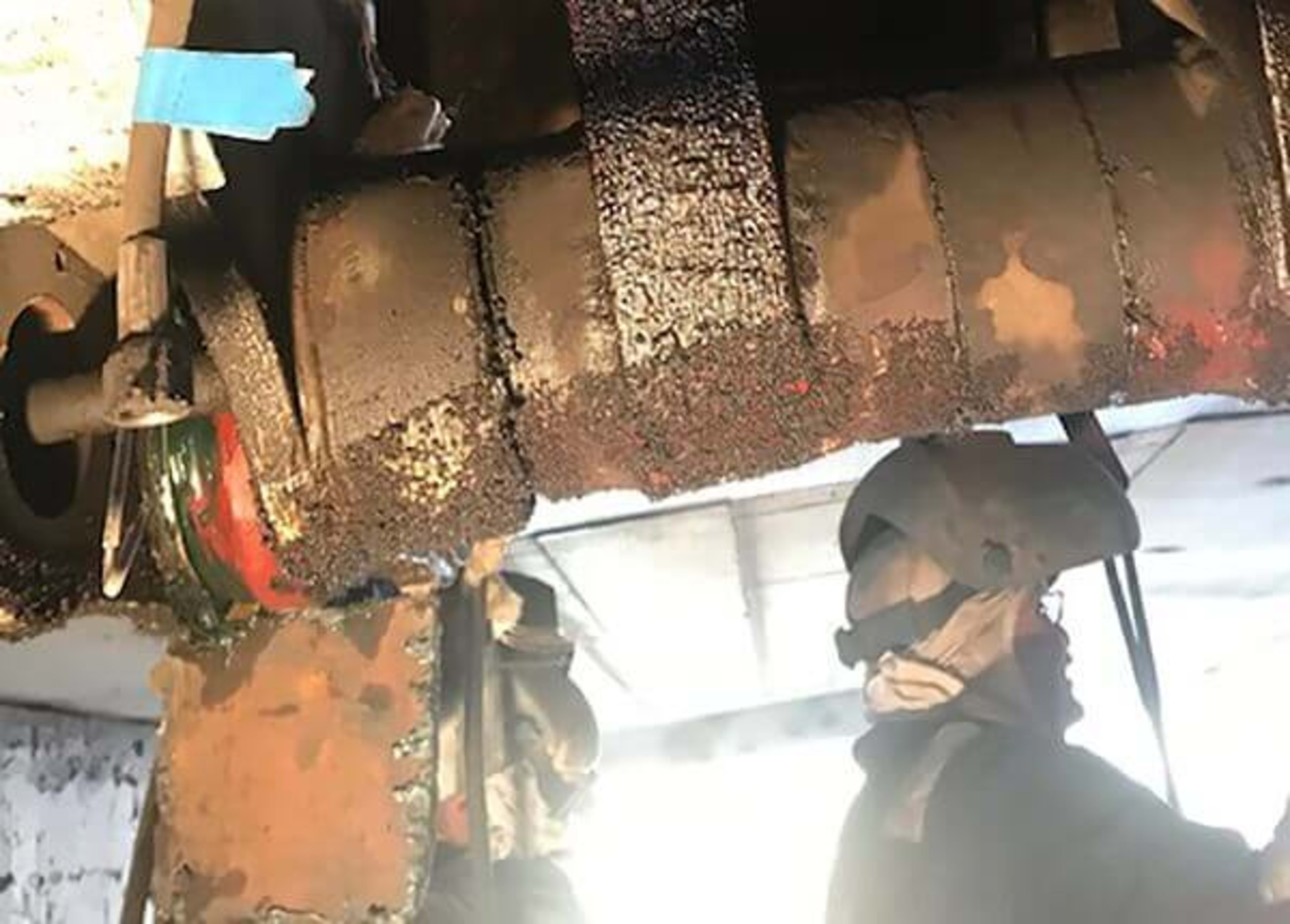 On Friday evening the vessel arrived in Port Khalid Sharjah. We mobilised our team the same evening for the two jobs, One team working on the hatch cover and one team to install the Generator.
Our fabrication team identified that the hatch cover was misaligned. We re-aligned it then commenced work replacing the Hinge. The hatch cover was then tested and entire job was completed within 100 hours to full satisfaction of ships crew and Management.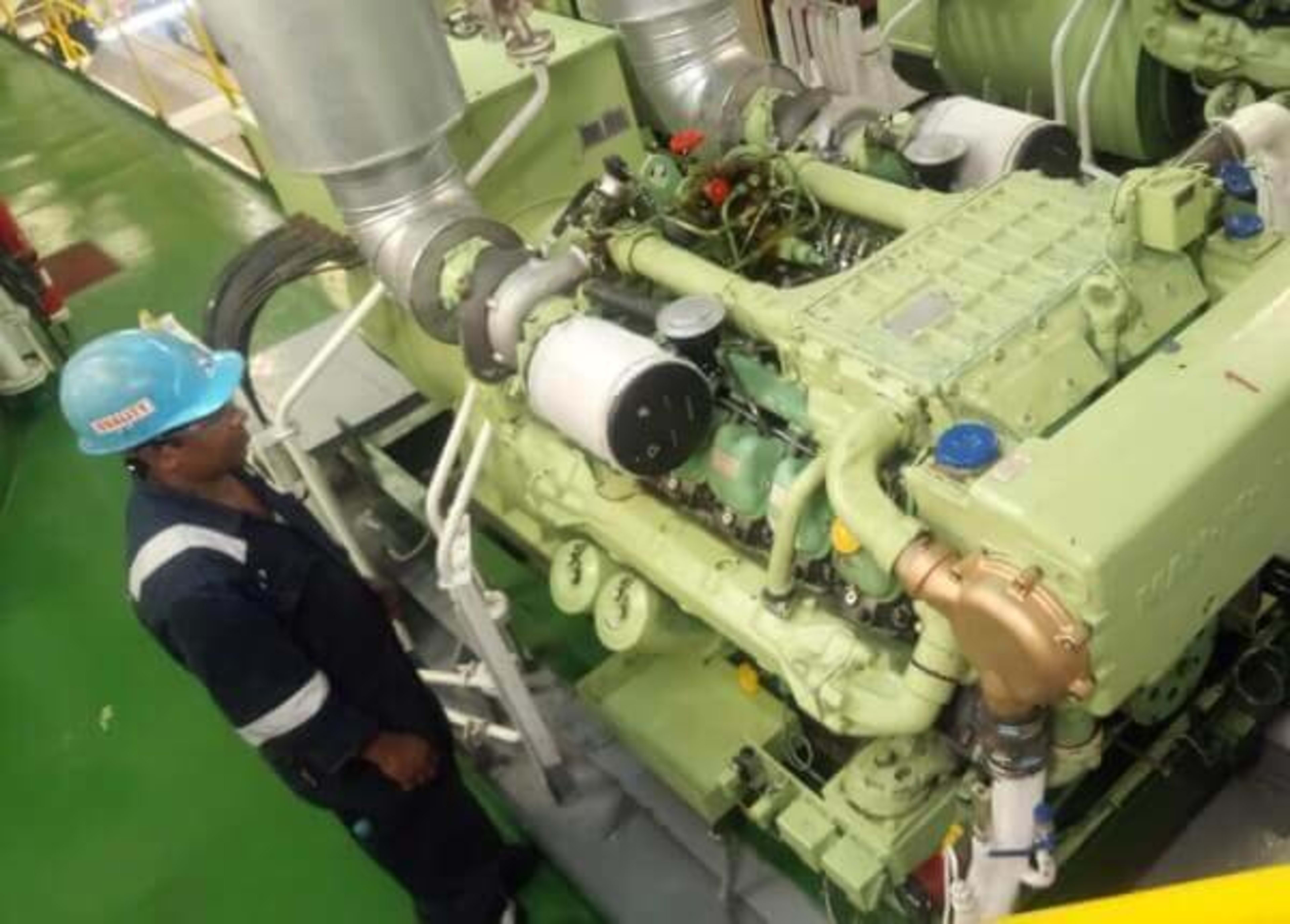 In the same time period, we also installed an MAN D28 generator that had been removed for reconditioning. The engine was rigged from the deck to engine-room through the Skylight using vessels cargo crane. Once in place the engine was aligned and mounted in the engine-room and fuel, SW lines, Exhaust pipes were connected. Fuel pumps were adjusted and set and engine was test run to satisfaction of Chief Engineer. This was all completed within 72 hours well ahead of schedule.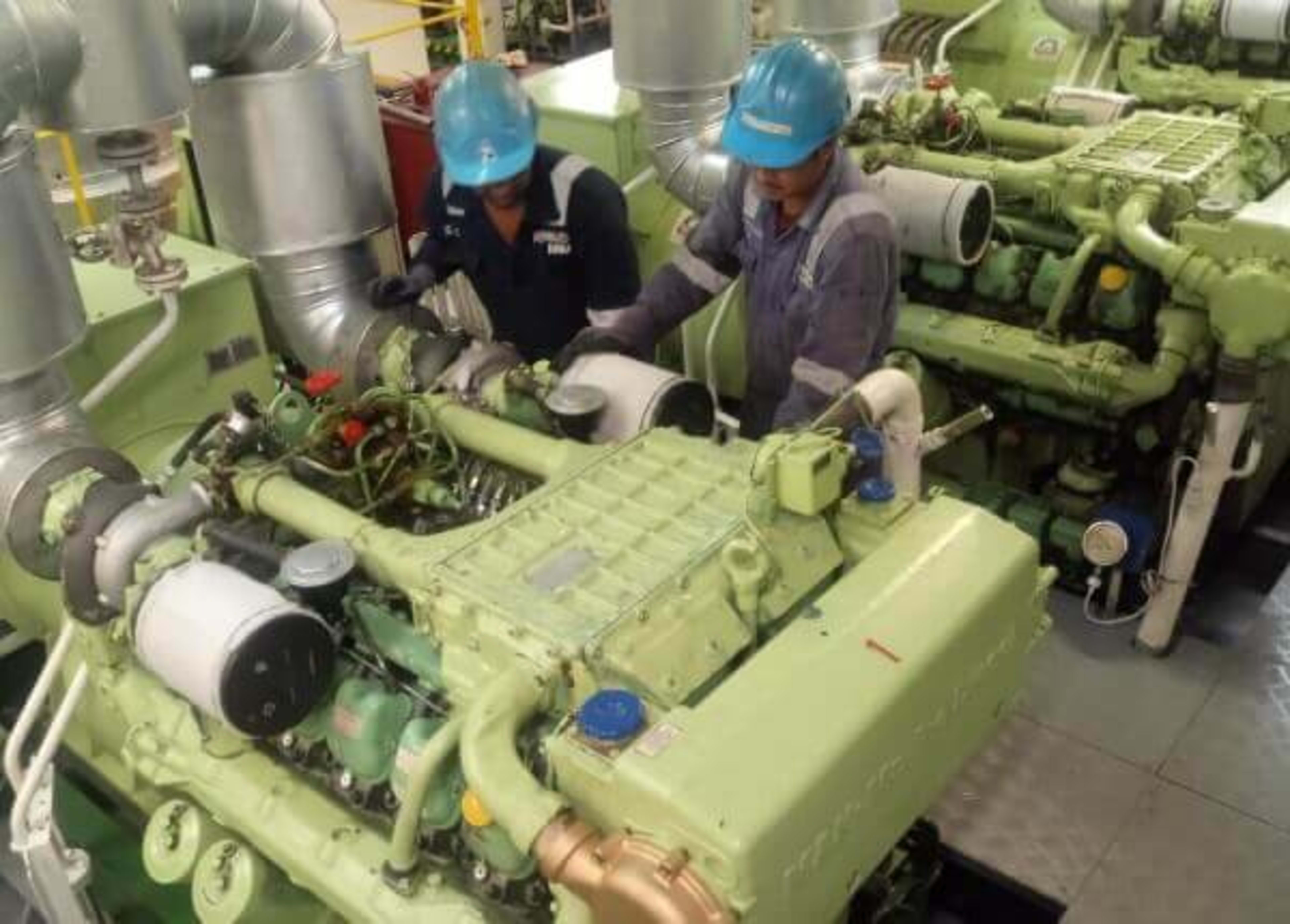 The entire job was completed within our original quoted time and to the full satisfaction of the Client.