Since Inrotech introduced its welding technology and solutions, the user-friendly gantry solution, Inrotech-MicroTwin, have been met with overwhelming interest from customers in United Arab Emirates and Italy.
The Italian company Baglietto Naval Steel chooses welding automation solutions from Inrotech to produce micropanels, sub-assemblies and T-profiles for the shipyards. Baglietto Naval Steel is one of the leading Service Marine steel and Aluminum Centers focusing on the Shipbuilding and Ship Repair Industry worldwide, with an experience of more than 100 years. Baglietto cooperates with the major shipyards both in Italy and internationally providing an outsourcing service that allows shipyards to focus on their core business.
The agreement between Baglietto and Inrotech includes the automated gantry solution with two welding robots. It is specifically designed for the welding of micropanels, sub-assemblies and T-profiles solutions to build yachts, MV series-open boats, large planning yachts, V-line-vessels, and expedition yachts.
Baglietto Naval Steel continues with significant investments in its production facilities in order to offer shipyards the hull in kit form. 
Baglietto' CEO, Nicolò Baglietto, comments "In responding to the increasing demands on capacity in shipbuilding industry, we have been making significant enhancements in our factory in the last 5 years in order to provide added value for our customers. We will continue to invest in our facilities to further strengthen our position as a leading subcontractor of shipyards. Finding qualified welders has become a challenge for the ship industry. Welding, bending, and forming are operations that require a lot of space and work force in the shipyard however it is not their core business. We offer the welding of micropanels, sub-assemblies and T-profiles. We chose Inrotech as the robot scanning facility allow us to work with all shipyards not having the need to rely just on the ships' drawings. This investment will reinforce our ability to offer the hull in kit form to our clients."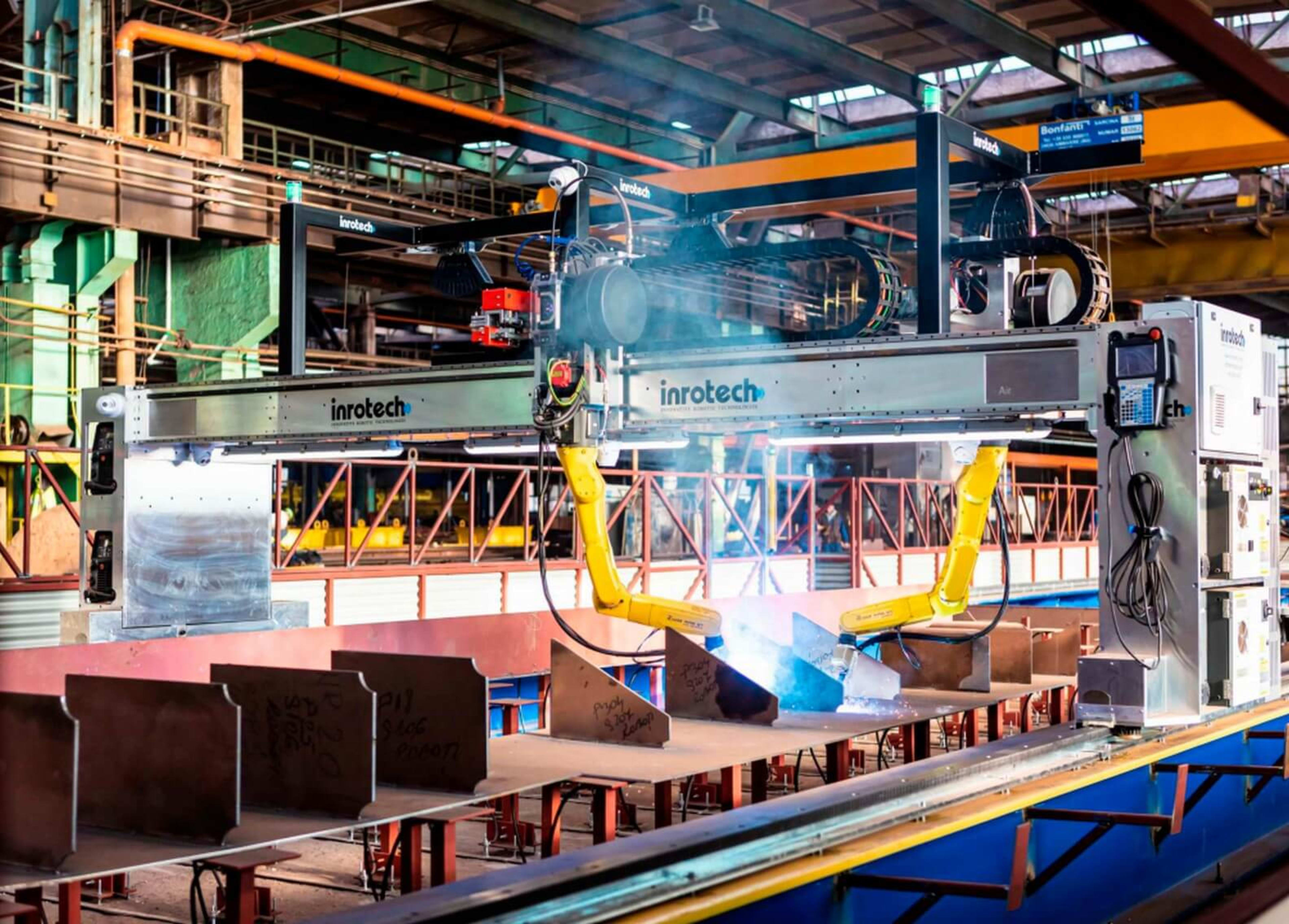 Albwardy Damen
The UAE based Albwardy Damen, provide shipbuilding and ship repair services to the marine and oil & gas industries in the middle east. Albwardy Damen has state-of-the-art facilities for the construction of all types of modern and complex vessels. They build Damen and non-Damen designs in steel and aluminum up to 120 meters.
The company's recent projects include tugs, workboats, dredgers, and navy vessels, which is also what they are planning to use the Inrotech-MicroTwin for.
Marius Ghinea, New Building Director comments: "We see the Inrotech MicroTwin as the perfect solution to improve our production line. With the easy installation, no-programming, very simple to operate and high-quality welding the MicroTwin fits perfectly in our shipbuilding line. We have very high expectations for the increased efficiency Inrotech will help us to gain in the coming years. "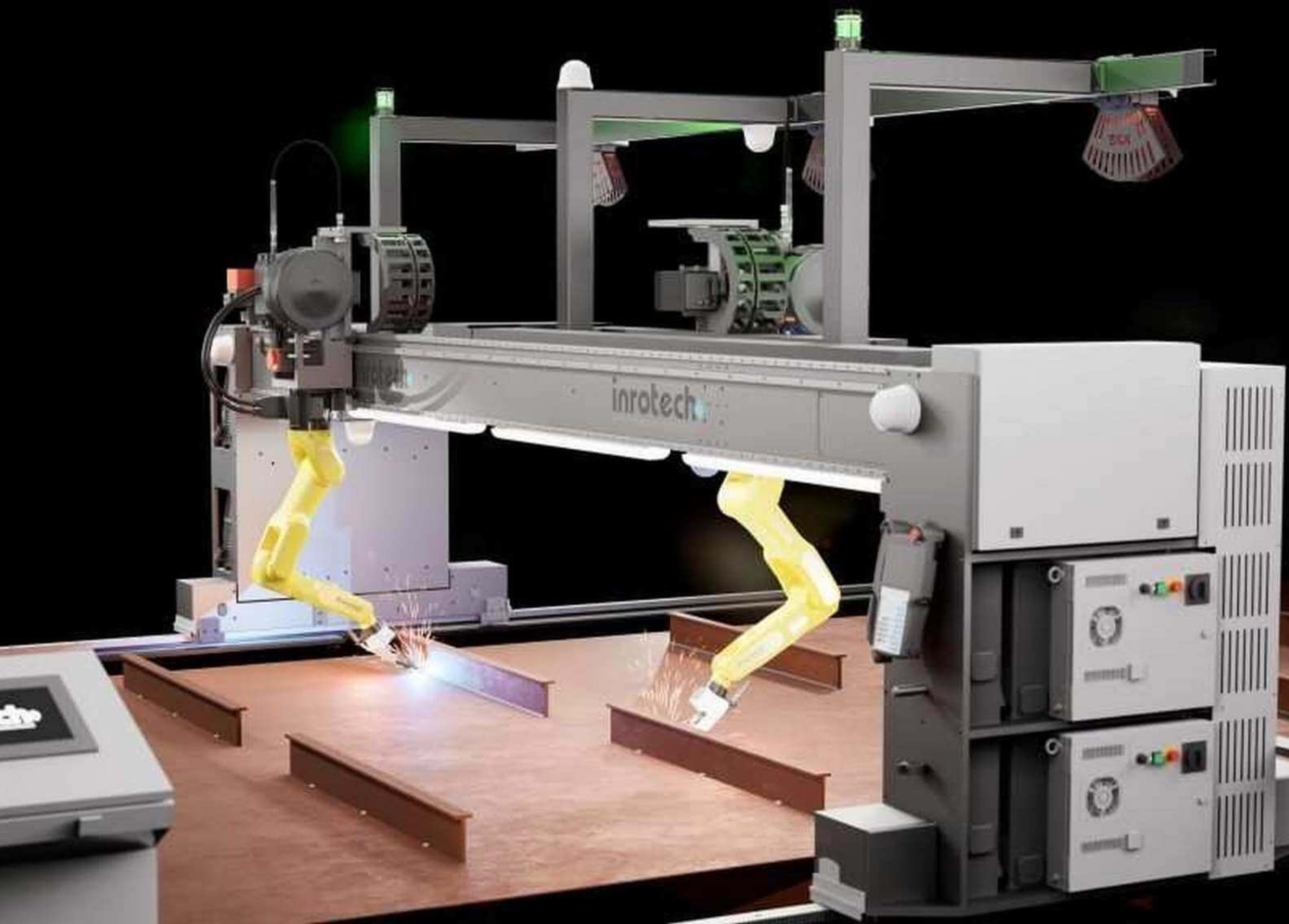 "Inrotech is very pleased to supply the Inrotech-MicroTwin to Albwardy Damen and Baglietto, who both have been investigating in our product thoroughly and requested a high degree of customization, and for Baglietto including the option for OLP that we consider semi-automation. Therefore, we have included many specific features in our software for full automation" says Sales Manager Thomas Bøgner.
Inrotech is also pleased that we can return to Italy, Genoa and UAE, Sharjah with new prospects and customers due to our cooperation agreement. Both gantry solutions are in production at Inrotech workshop.