REPAIRS
Late summer BW Epic Kosan awarded their LPG Tanker repair project Epic Bermuda to Albwardy Damen. Our experience with docking and afloat works on LPG tankers in recent years was a big part of the decision to award the docking to Albwardy Damen.
The vessel was docked in our Sharjah facility and with a total length of 120 meters she was close to our maximum capacity. The docking was for a three weeks period, and was completed within agreed scope and time.
The work scope was comprehensive, ranging from the standard dry-docking items, hull treatment works to mechanical repairs. An extensive paint system and a silicon paint antifouling coating system has been applied on completion of routine side shell repairs and hull preservation works. The complete cargo system was fully inspected, tested and recertified. We renewed various sections of the cargo pipes and vapor lines using special grade low temperature material and class approved procedures.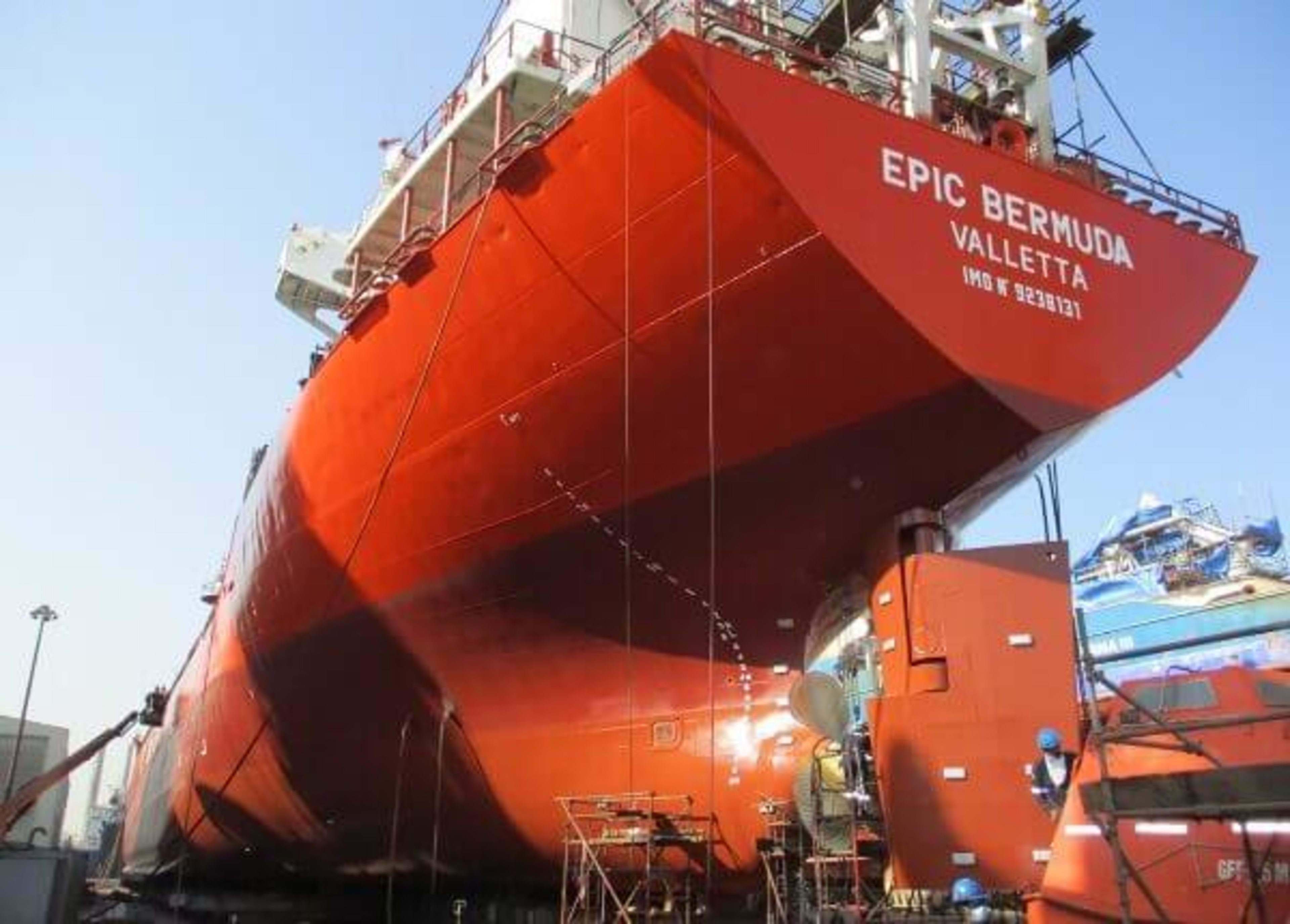 Our in-house pipe fabrication team has recently been moved to a dedicated workshop centrally located in the yard and is producing all piping in many materials for our newbuilding and repair departments. They also have the experience and procedures in place to carry out pipe renewals on LPG cargo systems which was very supportive to this project.
Best regards, Mohamad Salim Zaaiter Ship Manager - Repairs