REPAIRS
Fishing vessels operating in the Indian Ocean have been frequenting Albwardy Damen from 2018 onwards for modifications and repairs. We therefore welcomed the first vessel from Albacura SA in November 2020. Albacura Uno is a 105 meter long fishing vessel. Albacura Uno was followed by two more fishing vessels Albatun Tres and Albacan.
Our Yard was contracted to undertake various jobs which included the following:
Removing and repairs of main and auxiliary booms including the machining of boom pins and bushes. • Servicing of fishing winches and machining jobs ssociated with them.

Removal and repairs of cork stacker.

Docking of skiff boats for various repairs.

Hull repairs on the speed boats.

Assistance to specialized jobs inside fish holds.

Surface preparation inside fishing holds to the required standard.

Sourcing Ammonia for the fishing holds.

Stainless steel and aluminum renewal onboard the vessels.

GRE piping renewal with our specialist engineers and technicians.

Overhauling of alternators, thruster motors and several other motors.

Funnel structure modification onboard Albacura Uno.

Extensive cleaning and surface preparation inside tanks and around the vessels.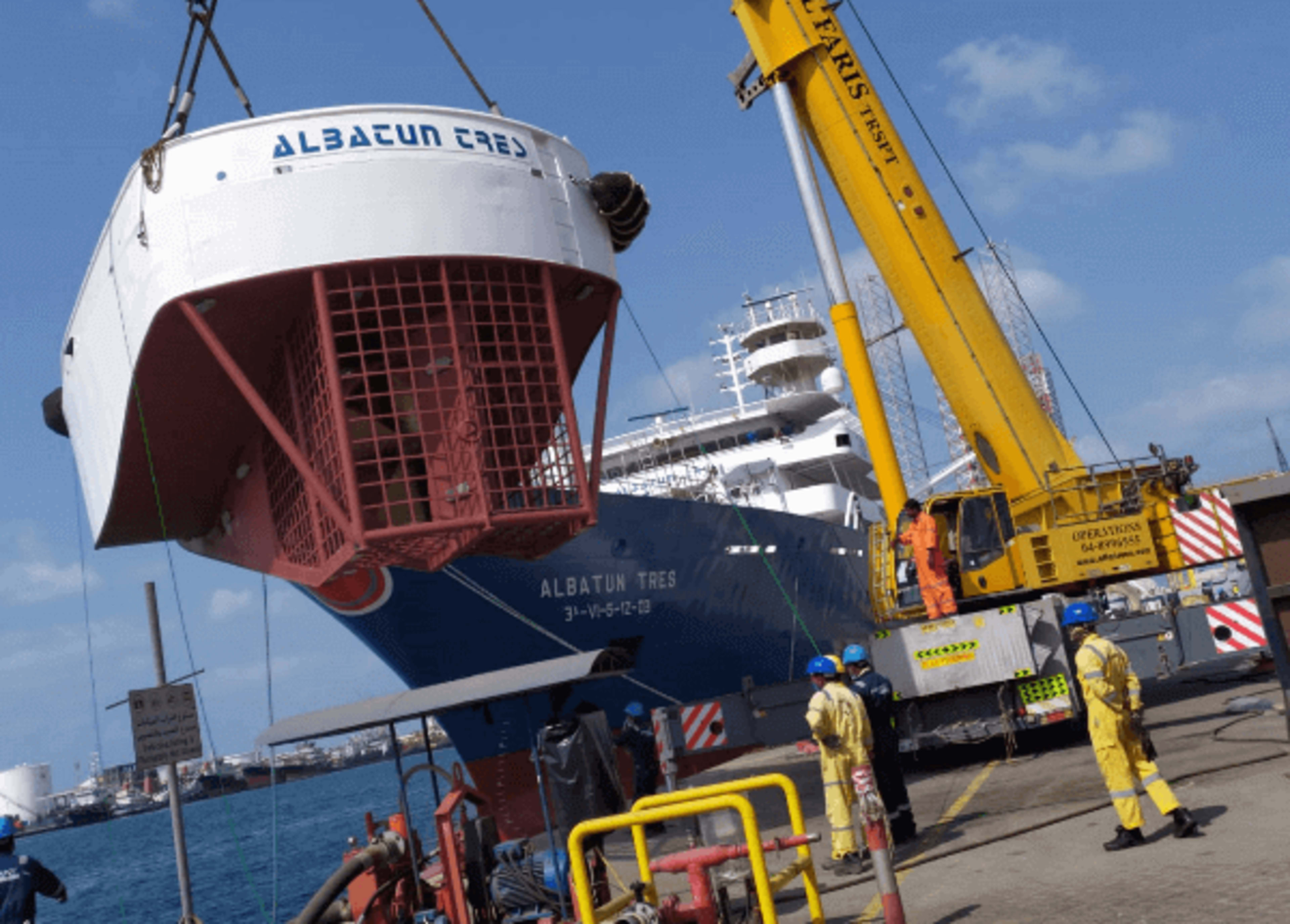 As always, there were challenges, fishing vessels are quite complex in terms of equipment and lack of space on board. Managing high standard of surface preparation inside fishing tanks, repairs to the lifting booms and their machining jobs, completion within the deadline were dealt with and overcome by the project team. On top of this we had the covid (travel) restrictions to deal with. Having all competency in-house once again proved a major success factor.