SHARJAH REPAIRS
Normally a high variety of vessels types passing the repair berths and quays of "Albwardy Damen" in Hamriyah but now we can add LPG vessels to the long list of vessel types.
The first LPG tanker dry-docked at Albwardy Damen in Hamriyah during 2019 had an overall length of 119 meters. The work scope was comprehensive and covered a lot of areas starting from hull treatment up to works on the mechanical equipment. All valves and pneumatic controllers on the main deck for the cargo system had gone through repairing/overhauling works according to the high quality standards and class regulations for LPG vessels. Our Fabrication team worked on the repair and renewal of sections of the cargo tanks coaming frames which required pre approval from the class society due to the construction and nature of cargo in use. Servicing and calibration were carried out to the Cargo tanks pressure regulating valves as part of the class requirements for the special survey.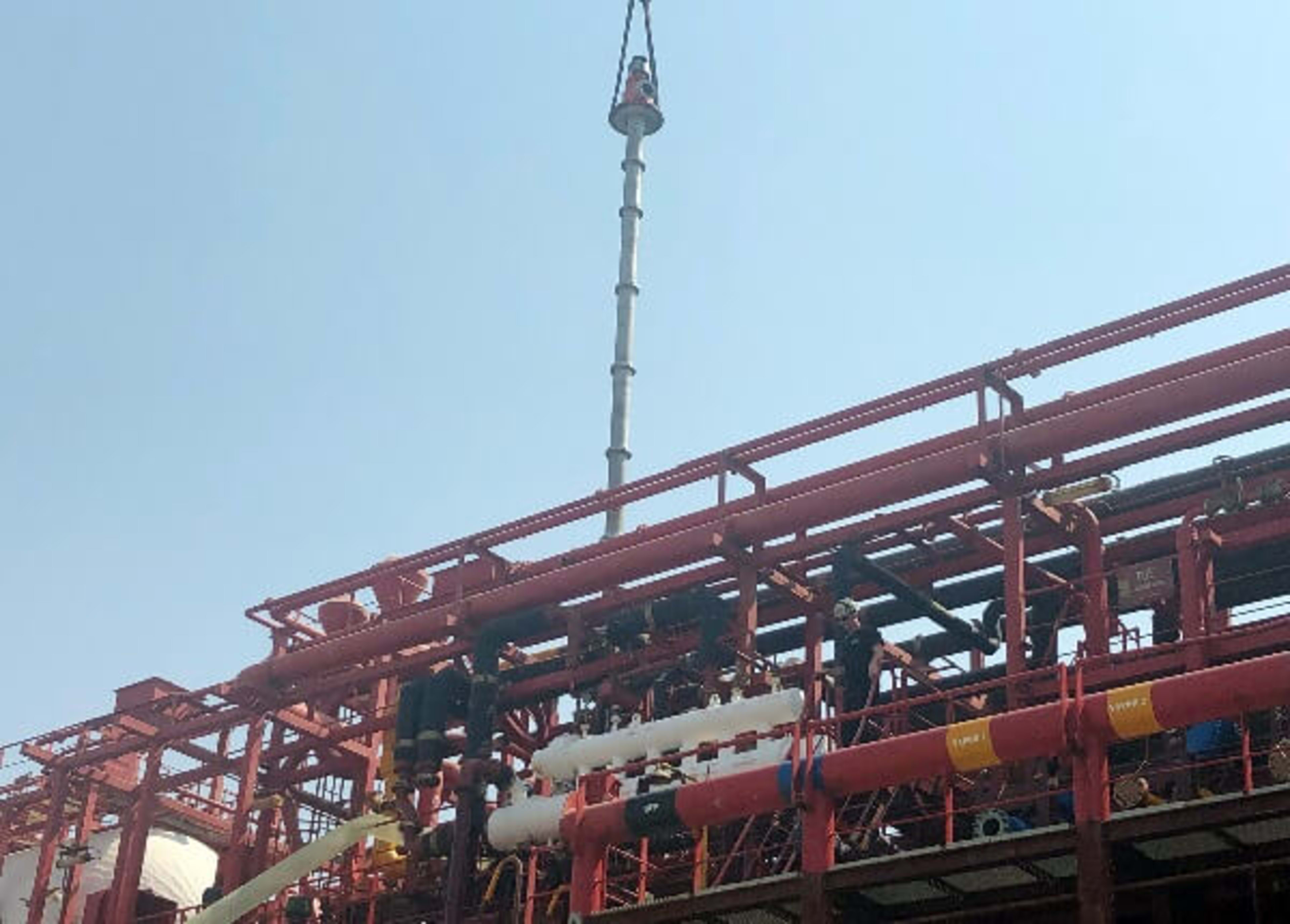 On another occasion a LPG tanker was berthed in Hamriyah for cargo pumps- and general repairs. This vessel came in at short notice due to mechanical problems with the cargo pumps. The deep-well pumps were lifted out and overhauled in the wellequipped workshops at the yard.
Project managers: Mohamad Zaaiter and Francis Stilliano