NEWBUOLDING PROJECTS
The idea behind this design is to equip a vessel for multi-functions such as towing, pushing, anchor handling, mooring, dredge support etc. independently in Ports, Coastal waters and Offshore Oilfields.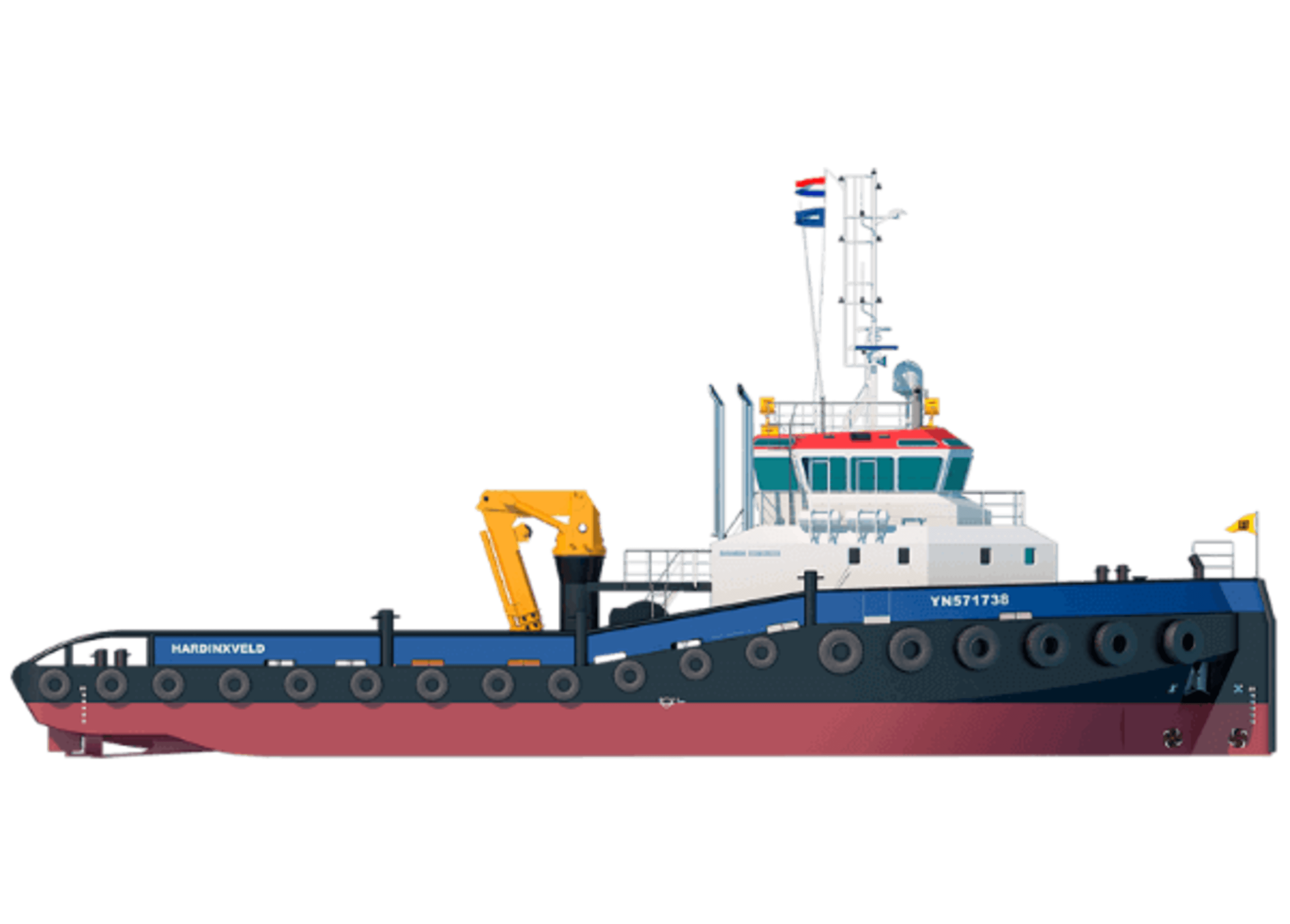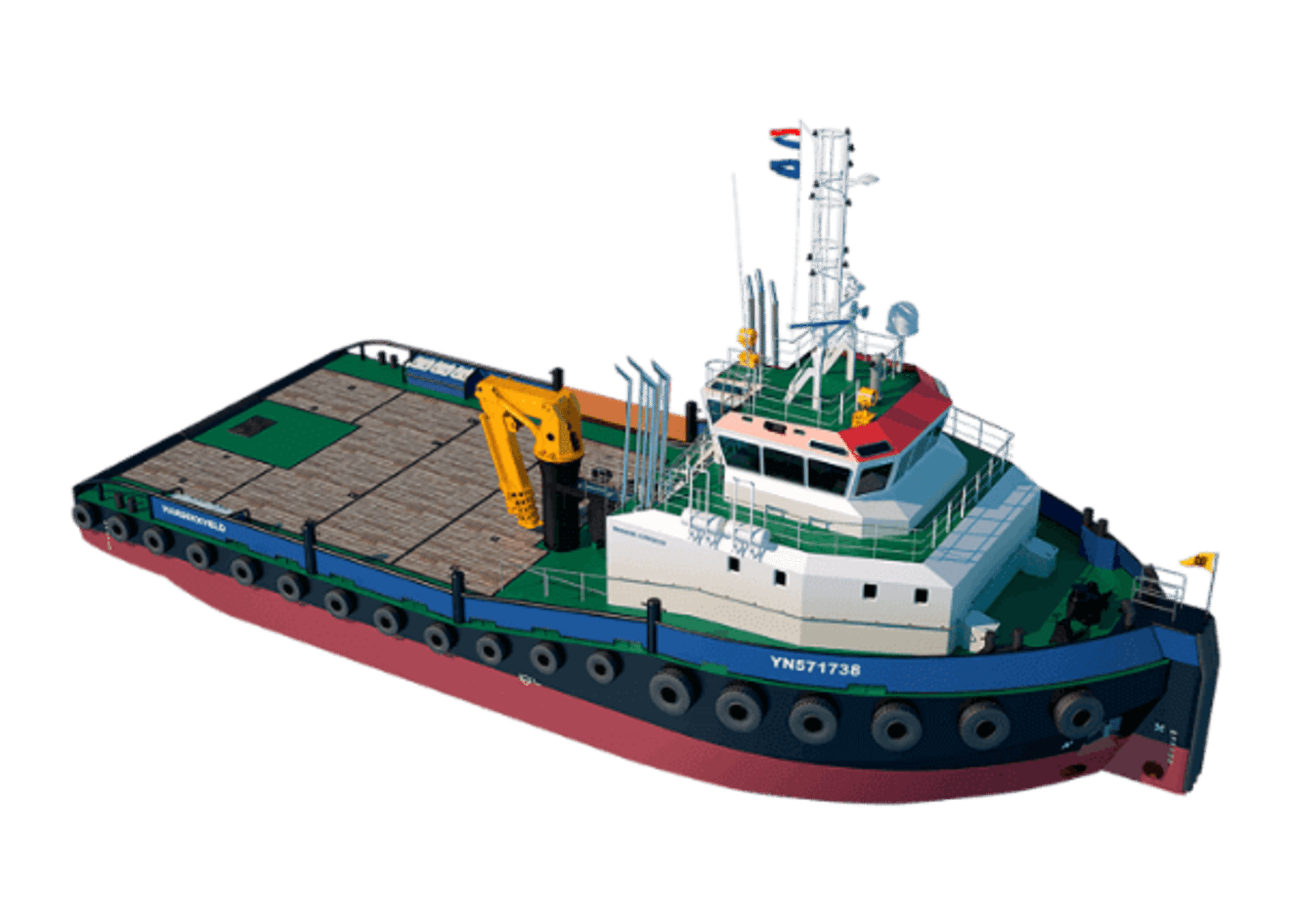 Designed with super shallow draft, she has a draft of only 1.2 meters. The vessel is equipped with a large crane (capacity 15.6T at 7.64 meters), a large deck area, 38 ton bollard pull, push bow and 11 crew accommodation. She is ideally suited to support the civil and offshore dredging projects now planned in the GCC area as well as maintenance works in the O&G industry.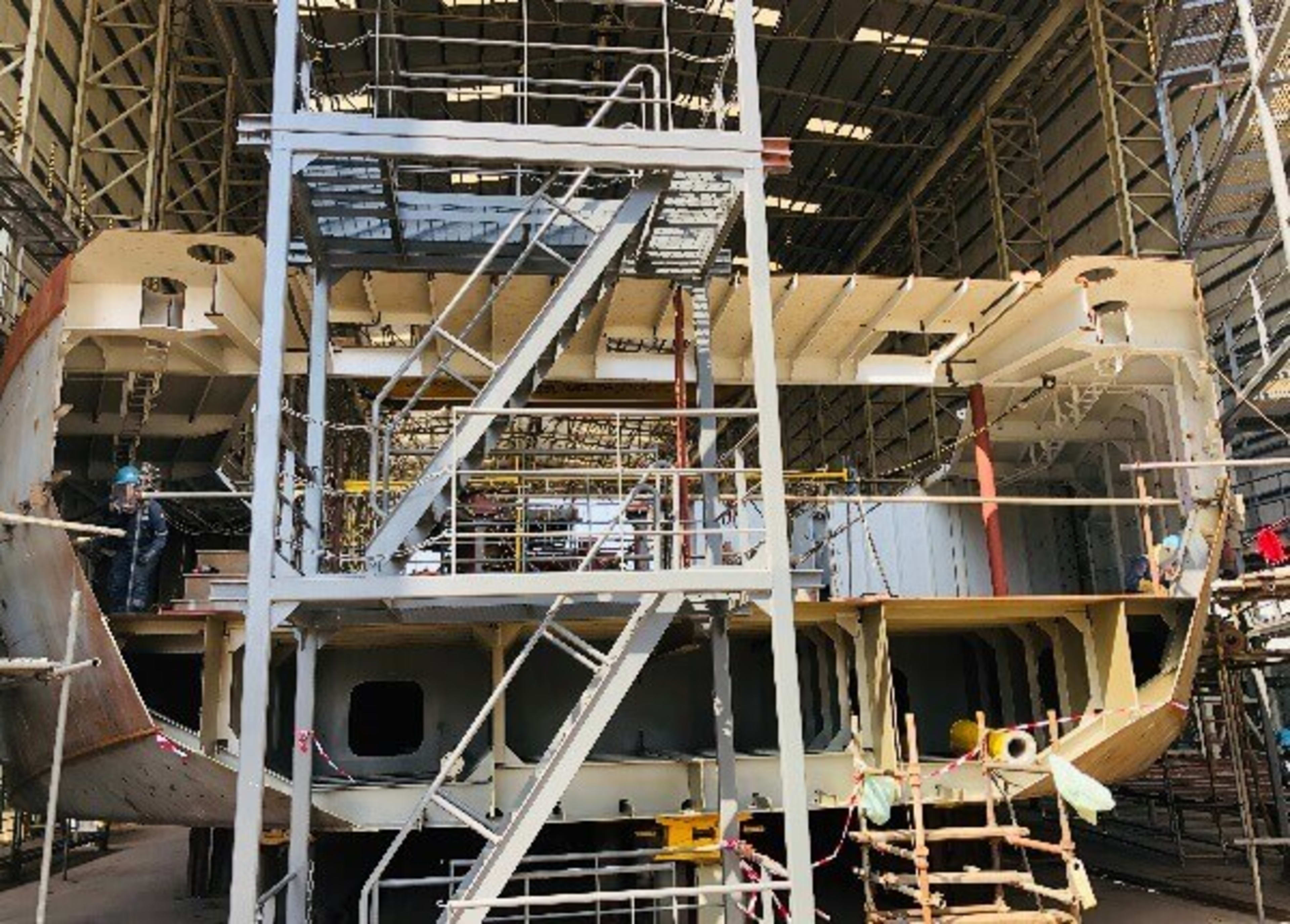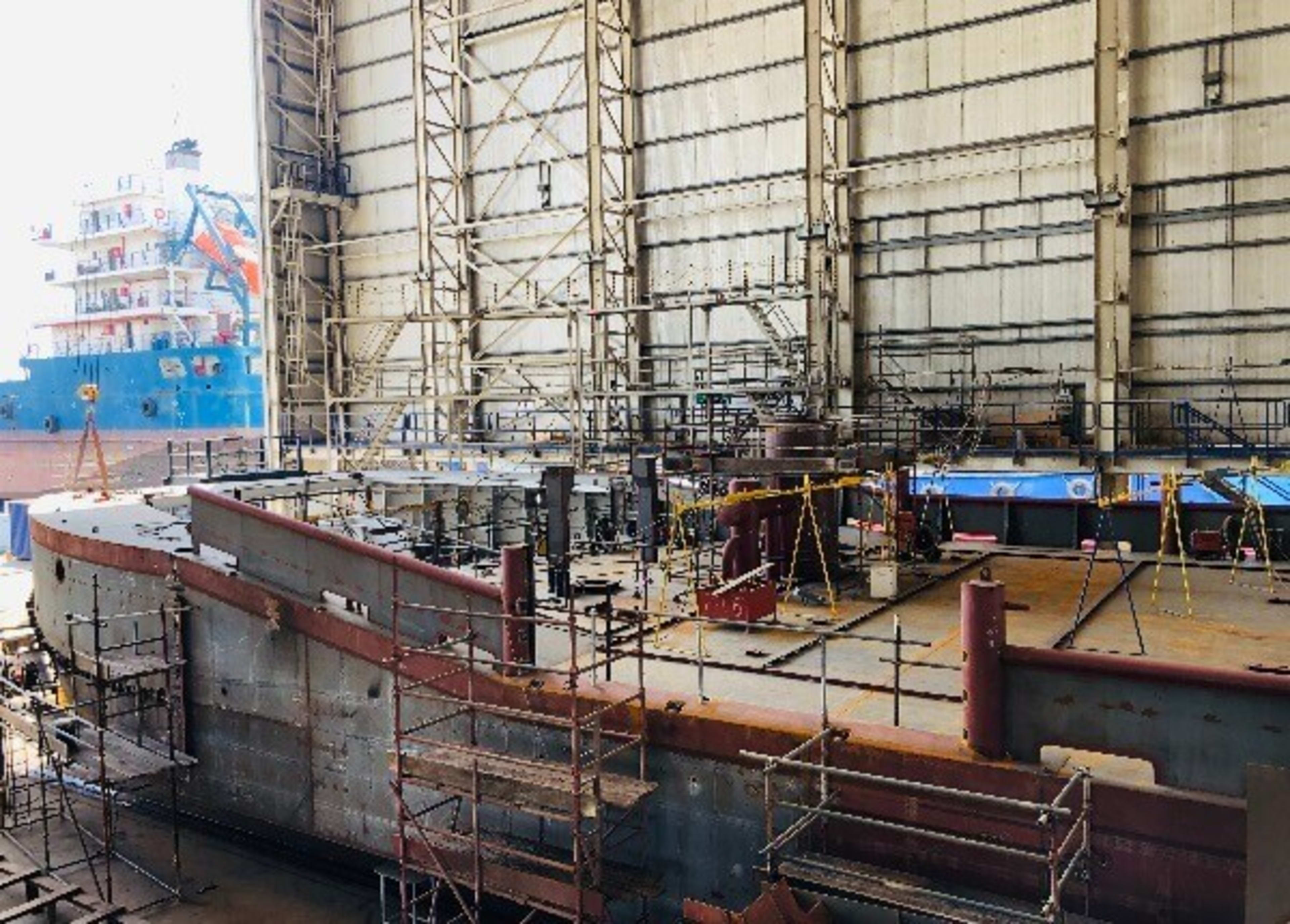 Construction in Albwardy Damen Sharjah started in November 2018. The planning is that the vessel will be launched in September 2019 followed by commissioning and sea trials in October-November 2019. The vessel is being built on speculation and is available for sale. She will be ready for delivery in November 2019.