NEWBUILDING PROJECTS
On 29-11-16 we kicked off the fabrication of the ART 100-46 at Albwardy Damen with steel cutting. A unique project for the Newbuild team who saw the challenges and was ready to tackle them all. The ART 100-46, is a 46m seagoing tug with anchor handling and firefighting capabilities, a bollard pull of 100 tonnes, outfitted and certified to DP2 standard.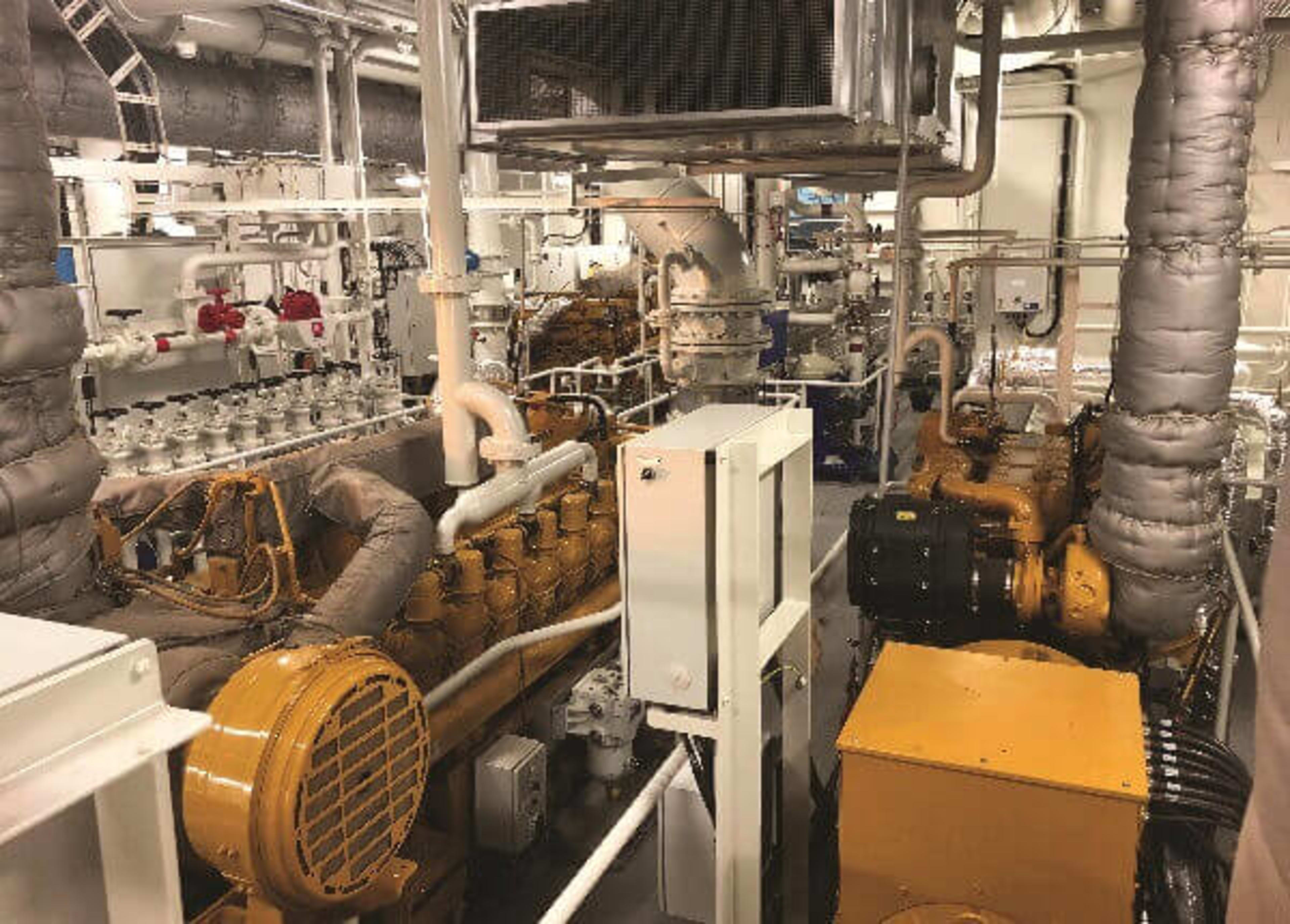 Designed by Robert Allen, we were responsible for work preparation, detail engineering and fabrication of the vessel. With close cooperation between Damen Shipyards Hardinxveld in the Netherlands, our customer Kotug and the Production Support team in the yard, we were able to build this vessel to the very demanding specification given by Kotug.
For the project we focused on optimising the pre-outfitting as much as possible, according to our standard way of working. This was done with effort from the Production team, Quality control, Technical Support and, from time to time, the client. One of the challenges was that detail engineering and production were in a neck on neck race regarding who would provide the information first – design or production.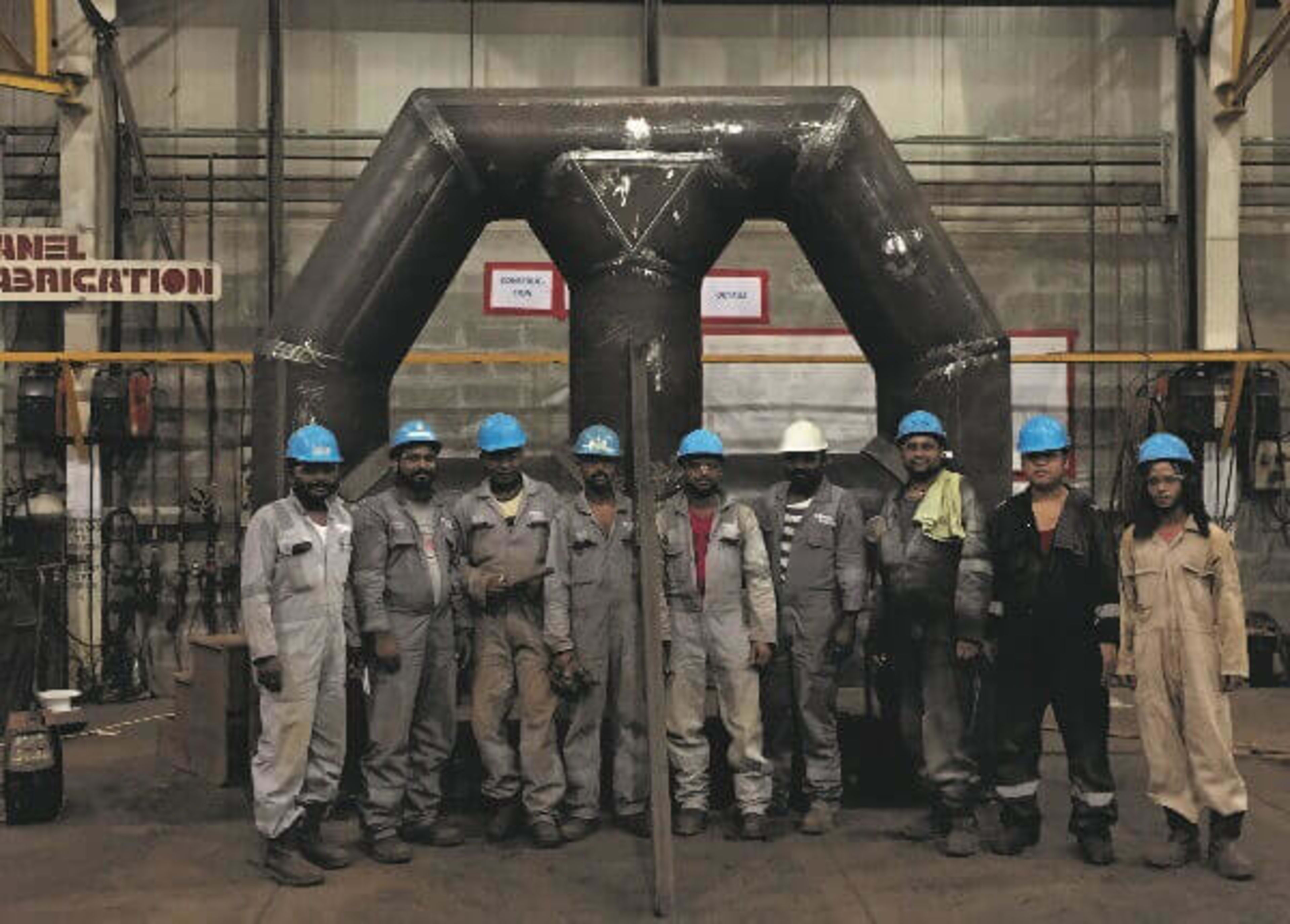 In September we finished hull construction and we started dotting the i's and crossing the t's for launching, which took place on 8th November. Even before launching we already started electrically commissioning the vessel to gain time as we knew that we would need all the time available with such a complex vessel.
On December 21st, we were able to take the vessel for her first voyage out to sea to conduct certain tests just before New Year. From Mid-January 2018 the vessel will be going on an extensive sea trial programme including DP trials and verification of the impressive bollard pull. The vessel is scheduled to be delivered end of January 2018.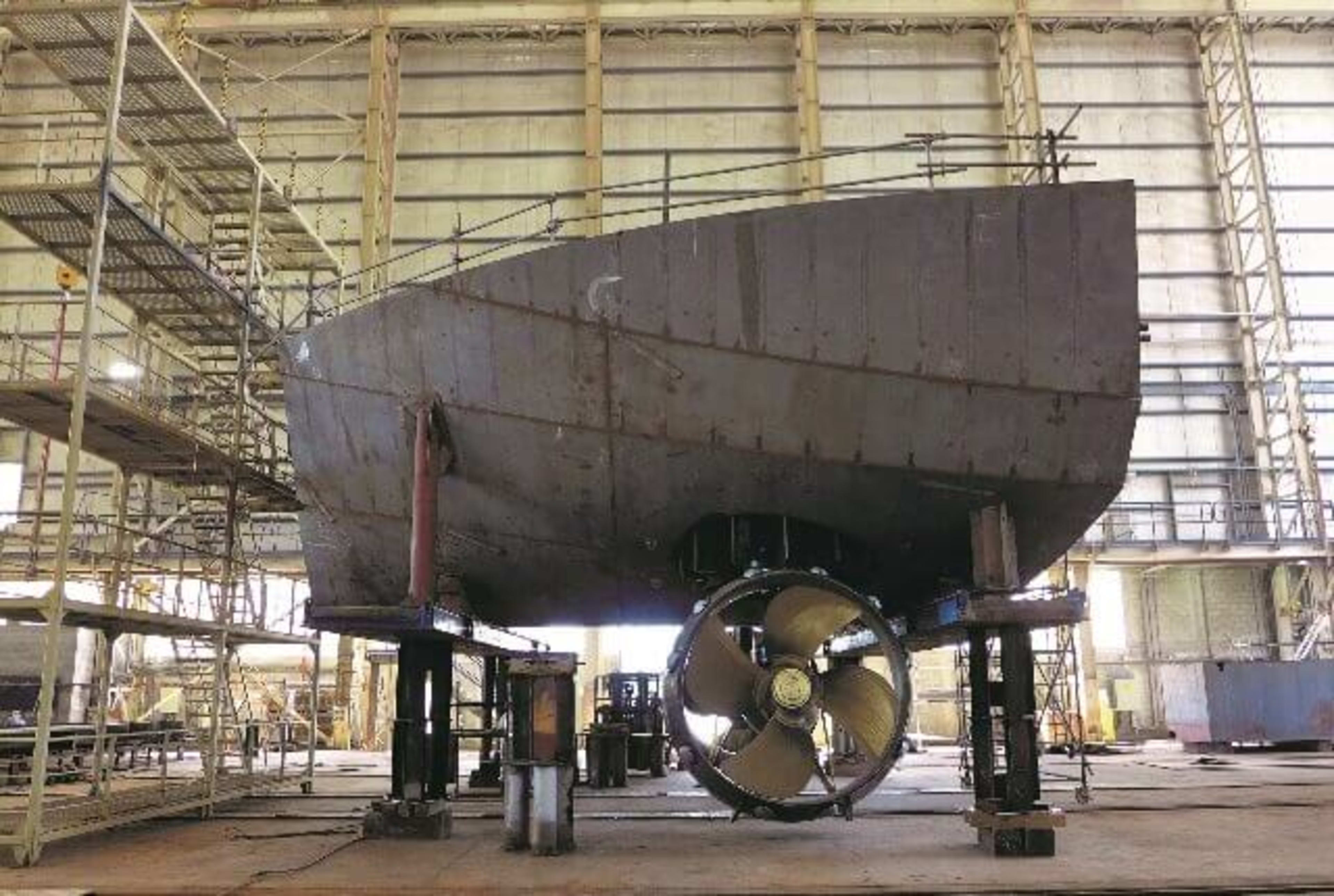 The vessel will be working in the Timor Sea, 500 miles North West of Australia, nonstop for a year at a time before seeing shore. The vessel is designed with this challenge in mind. As a builder and together with everybody involved we have given it our very best to ensure that she will be delivered on time in line with the client expectations and with the right quality.
So for all involved, thank you for your efforts and hard work in making this project a success.