Newbuilding projects
On Thursday, 18th January Albwardy Damen in Sharjah hosted a naming ceremony for the world's biggest Rotortug®, the ART 100-46 RT Raven. The vessel will be operated by Perthbased KT Maritime Services Australia Pty Ltd, a joint venture partnership between Kotug International B.V and Teekay Shipping Australia Pty Ltd.
The ceremony was attended by the pioneer of the Rotortug® design, Ton Kooren along with Kotug CEO Ard-Jan Kooren. Representing Damen was CCO Arnout Damen and MD of Damen Shipyards Hardinxveld Jos van Woerkum. The naming ceremony of the RT Raven is combined with the christening of the tug by long standing ConocoPhillips Australia employee Chantelle Birtwistle; currently the JV Manager for the Bayu Undan Project.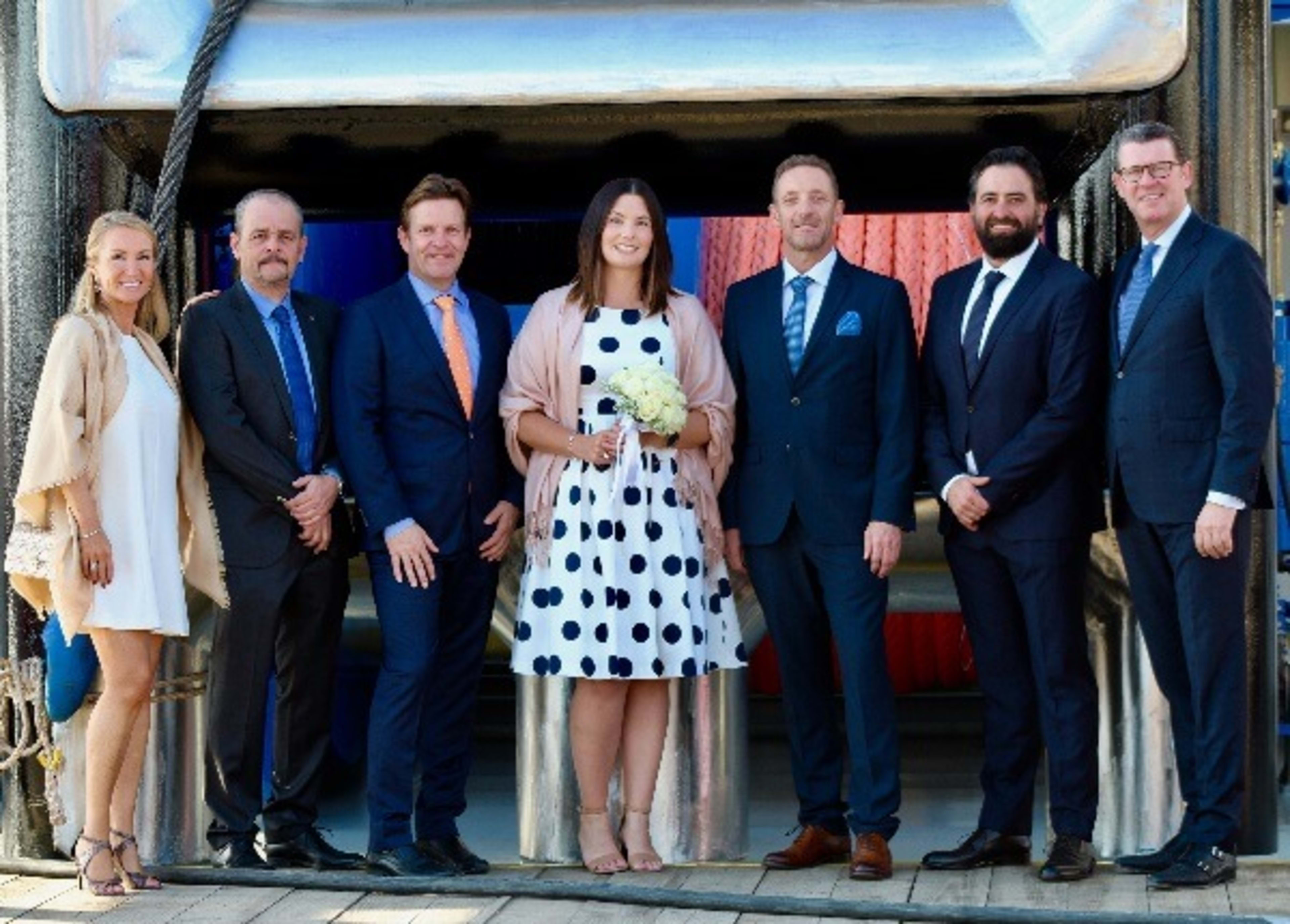 Newbuilding projects
The Infield Support Vessel (ISV) RT Raven is built to a Robert Allen design. She is a customised 46 meter-long, DP2, 100-ton bollard-pull Rotortug® for offshore support. She is designed and outfitted for operations in the Timor Sea, 500km north-west of Darwin and 250km south of East Timor. RT Raven has been specifically designed to meet the field's unique marine service requirements which include tanker berthing and operations support, including emergency response.
Mr. Ard-Jan Kooren, said: "This is a very significant contract for KT Maritime as we work towards further establishing ourselves as a reputable service provider to the oil and gas segment."
Lars Seistrup, MD of Albwardy Damen commented: "This is a special vessel in many ways. It is the biggest Rotortug® ever built, it is also one of the most powerful tugs ever built in the UAE. We are very pleased with the end result which is the consequence of close cooperation and teamwork with the client."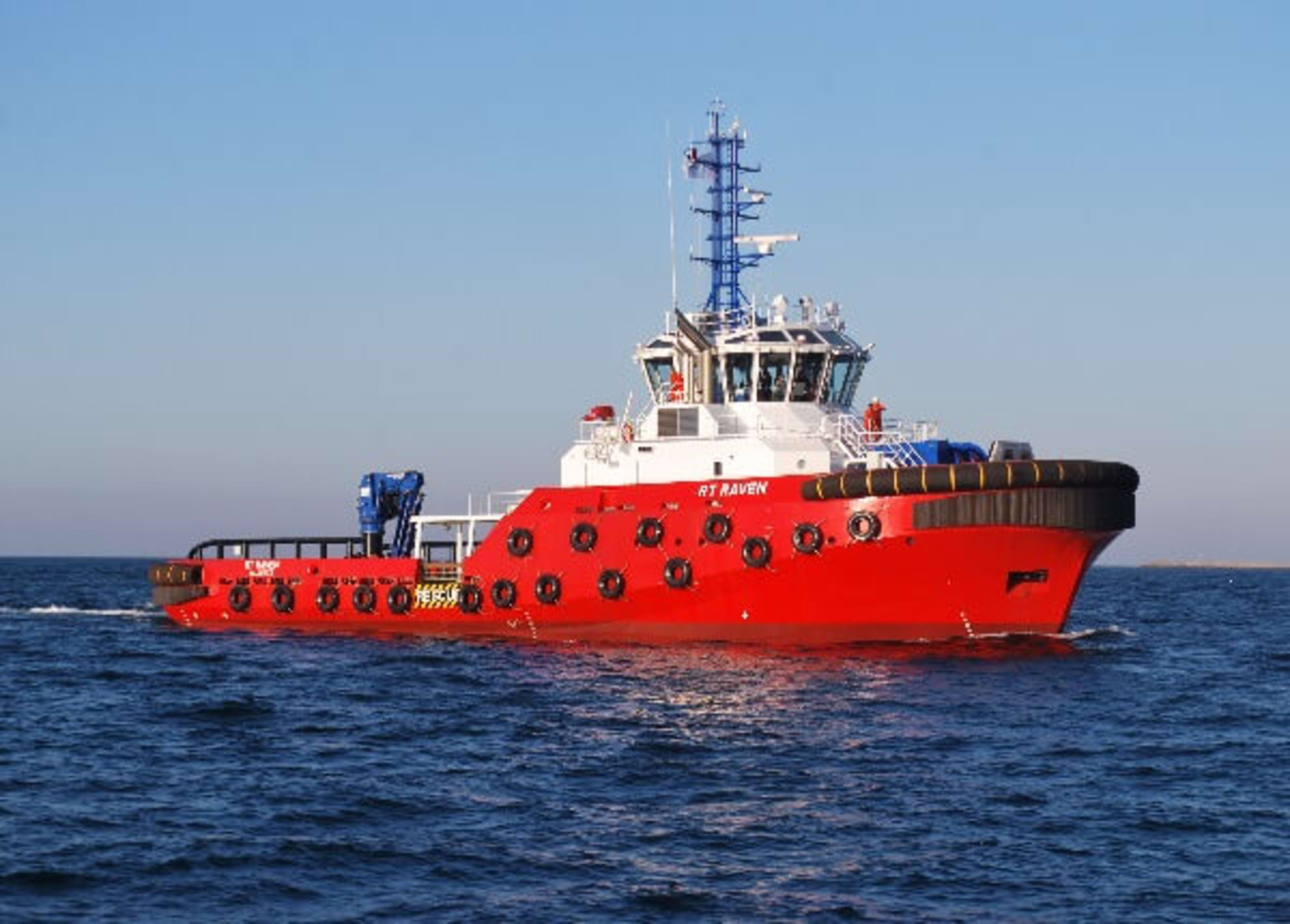 Newbuilding projects
Jos van Woerkum, MD of Damen Shipyards Hardinxveld commented: "The RT Raven is the sixth Robert Allan Rotortug® design which is sold, managed, engineered and purchased by our yard in Hardinxveld. The vessels are built at the Damen yards in Gdansk, Poland and Sharjah, U.A.E. For Kotug it is the third Rotortug® delivered by Damen Shipyards Hardinxveld, after the ART 80-32 RT Evolution and the RT Emotion, and we are very proud of this achievement. Special thanks to CEO Ard-Jan Kooren from Kotug International for his trust in the Damen Shipyards Group."