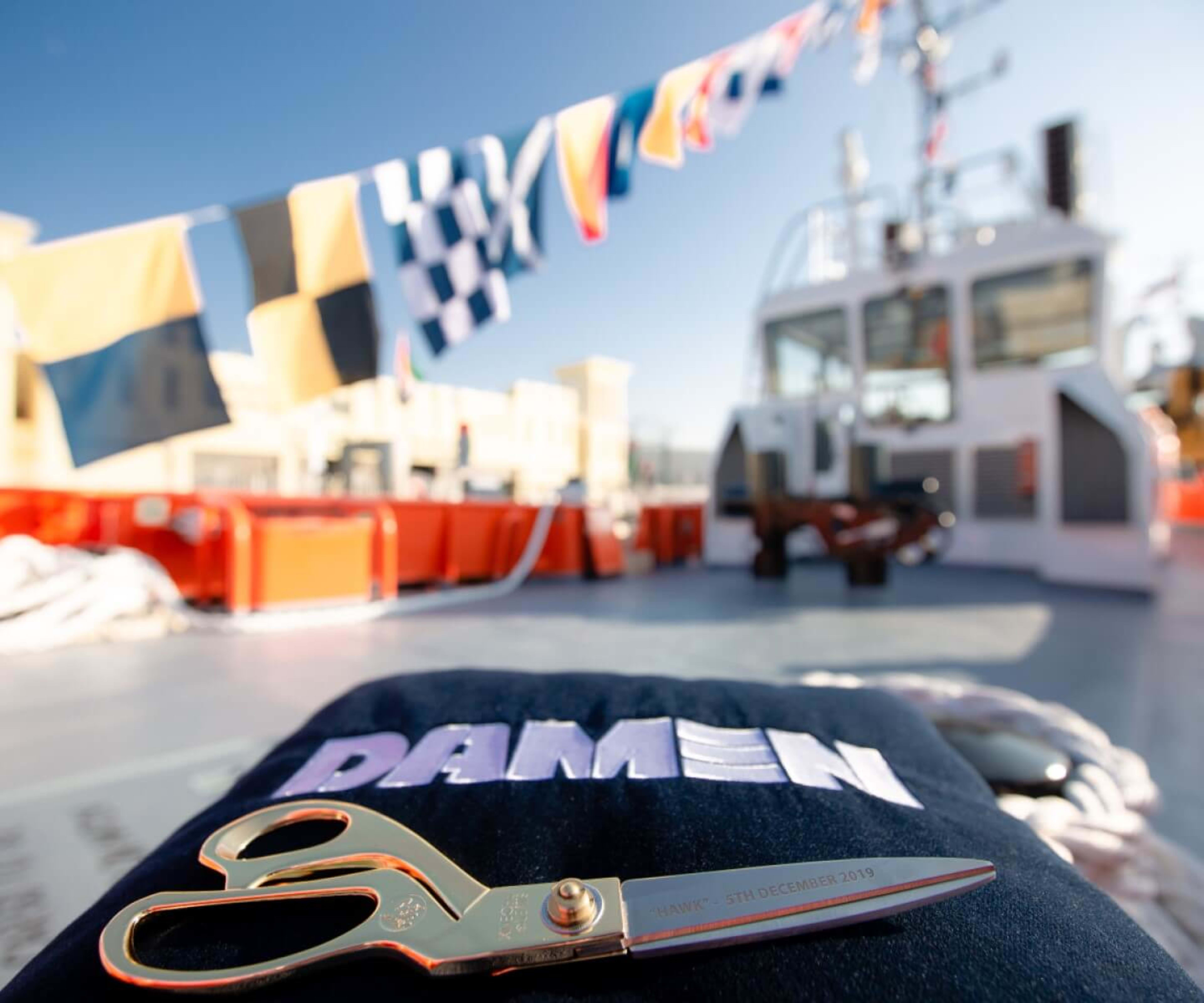 Deliveries. Damen designs
Landing Ship Transport 100
The new, 100-metre LST 100 for the Nigerian Navy has been launched at Albwardy Damen, Sharjah, UAE. On completion the 100-metre, roll-on-roll-off landing ship will have the capacity to accommodate a crew of 32 and 250 embarked marine forces personnel. The vessel also has deck space for vehicles, a helicopter / UAV deck and significant space for cargo, which can be loaded via both a stern and a bow ramp or by using the 25-tonne main crane.
Check vessel details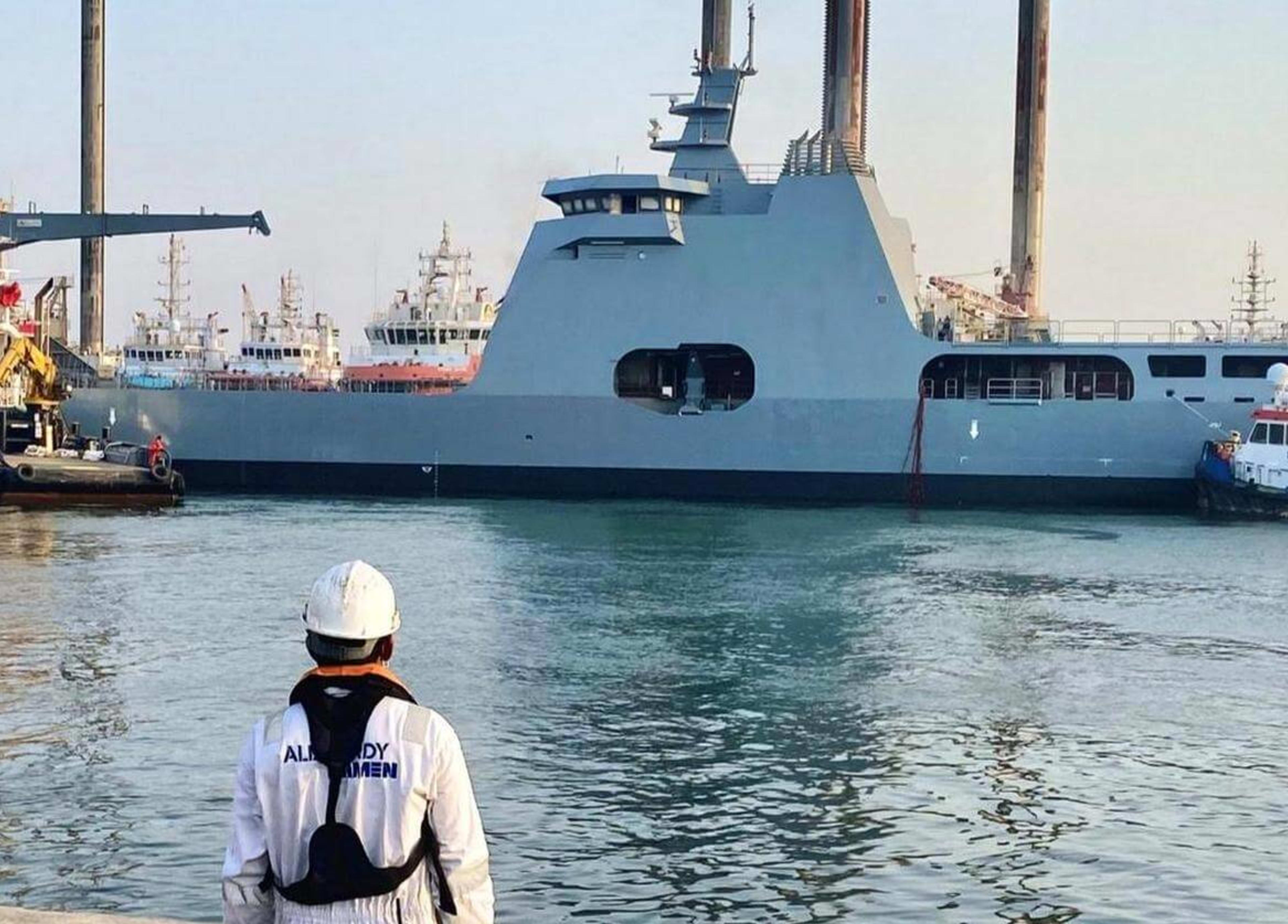 ---
Damen Multibuster 8020
Damen Multibuster 8020 (DMB 8020) is a Multifunctional Diesel Electric DP2 vessel with exceptionally shallow draught capabilities. At 80 metres long and having 800 square metres of deck, and a draught of 3.4 metres, the DMB is suitable for various heavy-duty jobs in shallow water which is a very rare combination for an 80-metre-long vessel. done
Check vessel details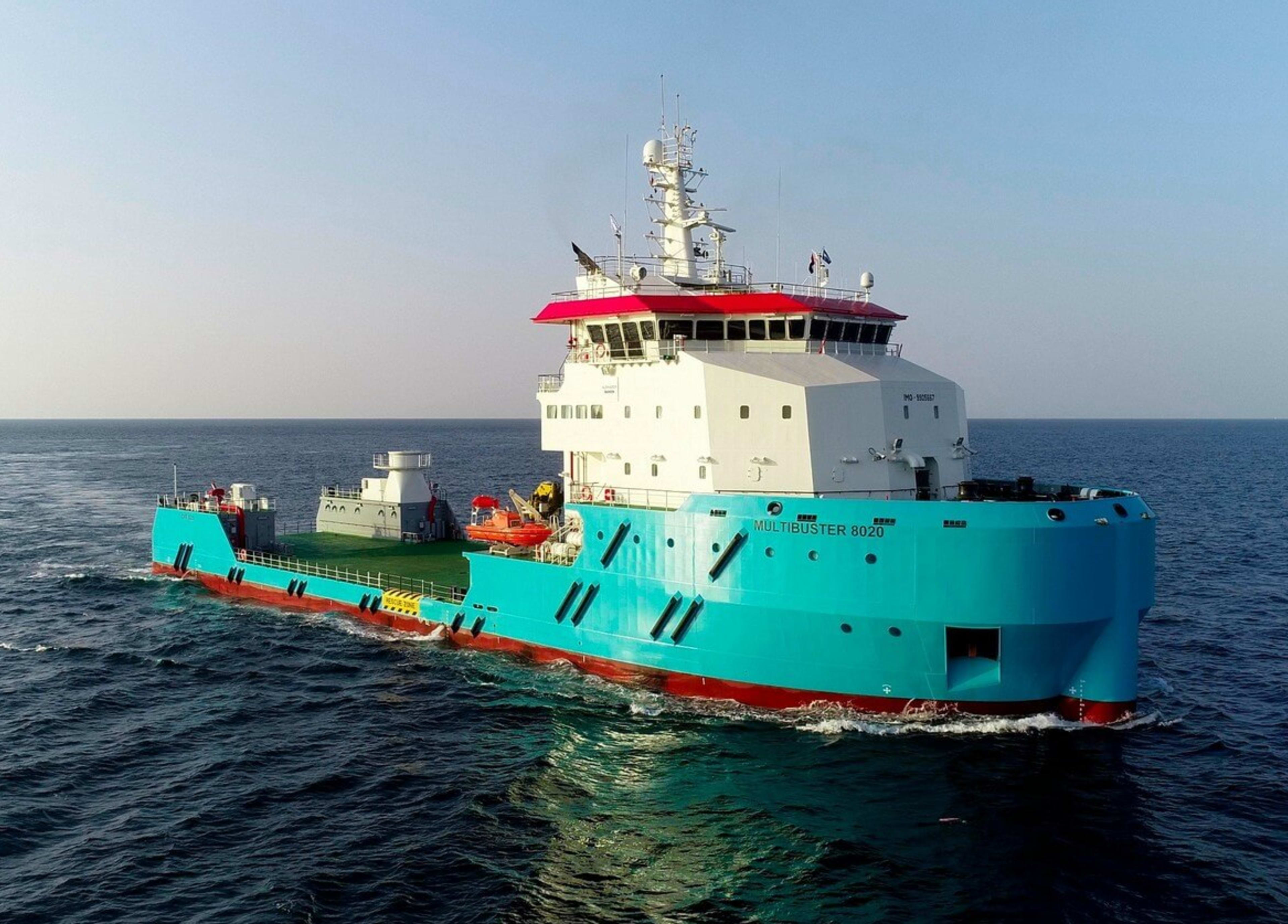 ---
6 vessels
Damen Stan Tug 1606
ADNOC Logistics & Services announced the acquisition of six Line Boats that will be used to provide critical marine services for petroleum ports in Abu Dhabi. The vessels acquired by ADNOC L&S are all the Damen Stan Tug 1606 type, Damen's flagship compact tug from the Damen Stan Tug series. ADNOC L&S will use these multipurpose boats for pushing and towing operations, hose line handling and berthing duties.
Check vessel details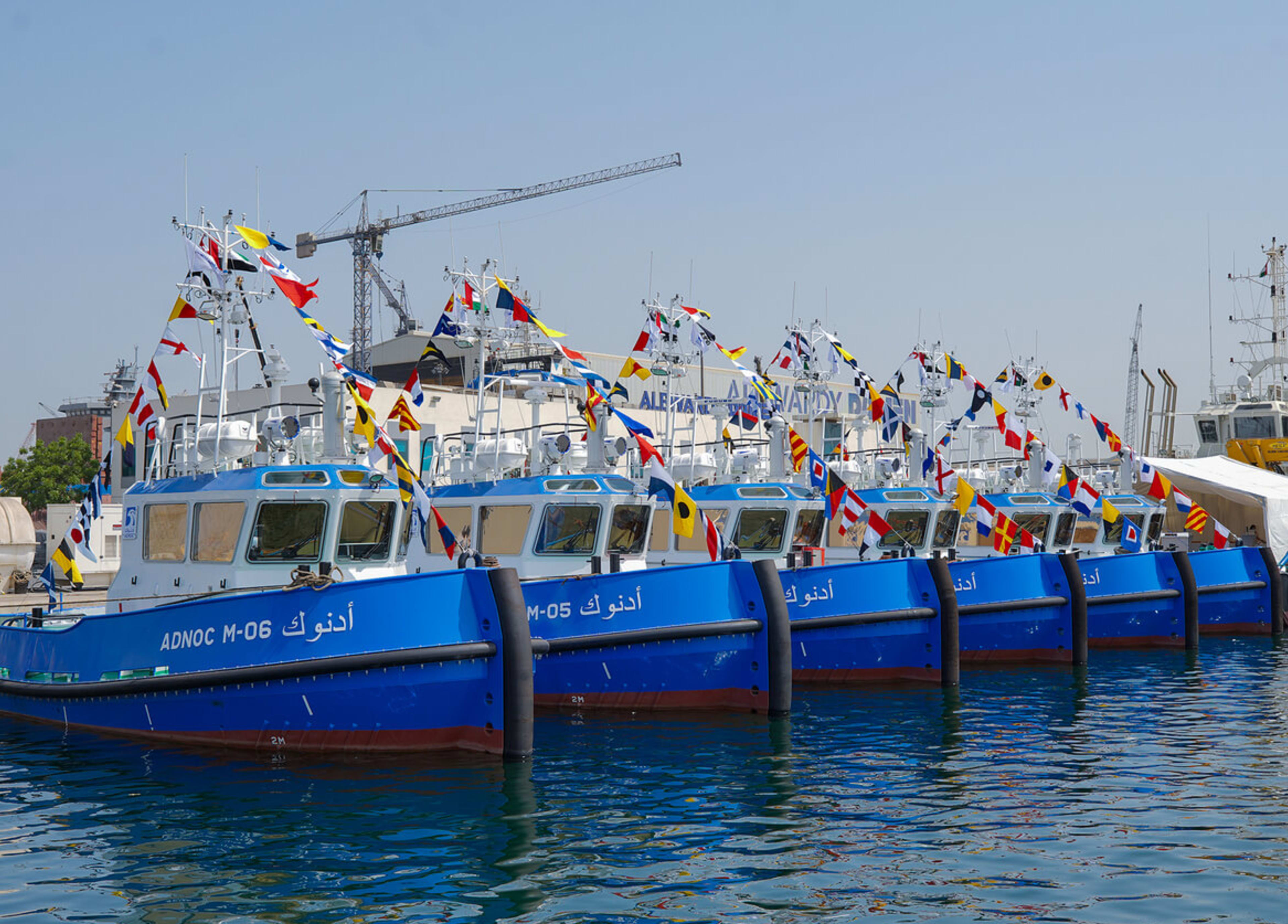 ---
"Narwin"
Cutter Suction Dredger 500
Another CSD500 was delivered using a heavy lift vessel. As a result, the stationary dredger is ready for immediate use. The modular dredger was shipped as a complete unit as deck load, and hoisted in the waters without further shore assistance.
Check vessel details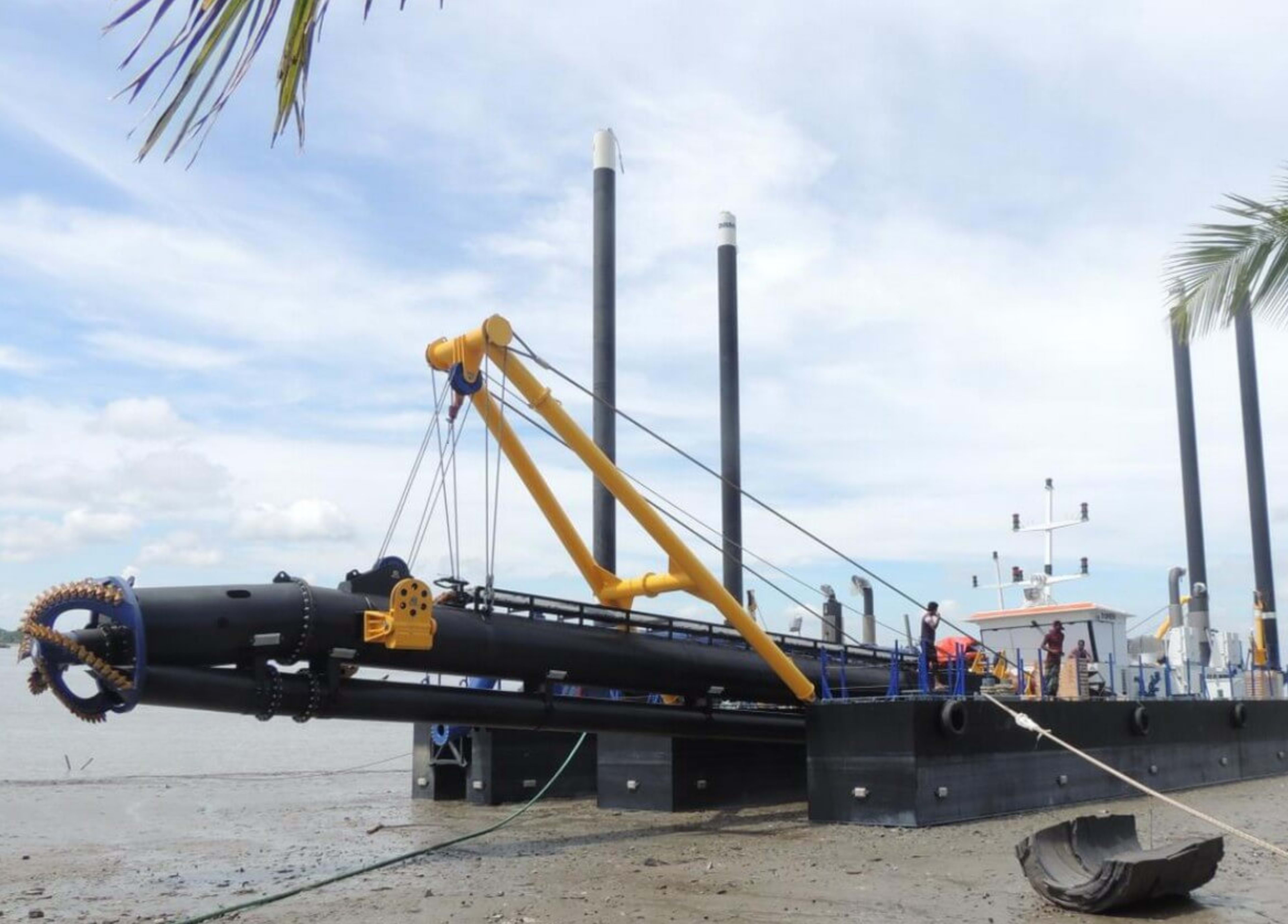 ---
"Osprey"
ASD Tug 2913
In the summer we successfully delivered the new ASD Tug 2913 named Osprey to Saqr Port - part of Ras Al Khaimah (RAK) Ports. The tug has joined the RAK Ports tug fleet and operates in the new deep-water bulk terminal currently nearing completion at the port. In addition to her 80-tonnes of bollard pull capacity, the 29-metre ASD Tug 2913 also features high freeboard and a raised quarterdeck for safe operations in rough seas. The customer lauded the yard for flexible and professional approach and congratulated the Albwardy Damen team for building Osprey on high quality and her delivery on time. Building the tug locally was a major deciding factor for RAK ports. It has many advantages with regards to delivery procedures, official formalities with authorities and supervision. Also Albwardy Damen together with Damen Services will be a one stop shop for any modifications, services, and dry dockings in the future.
Check vessel details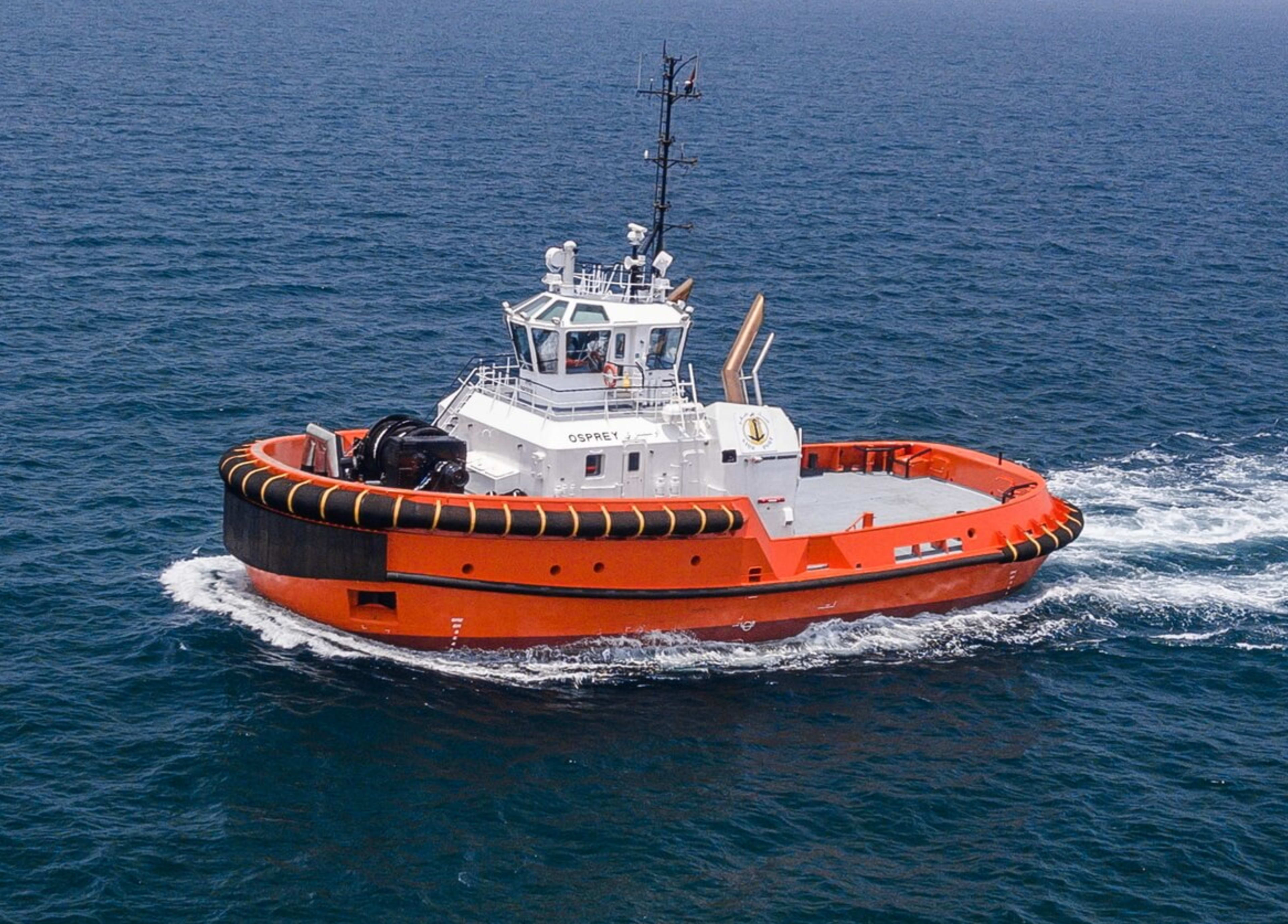 ---