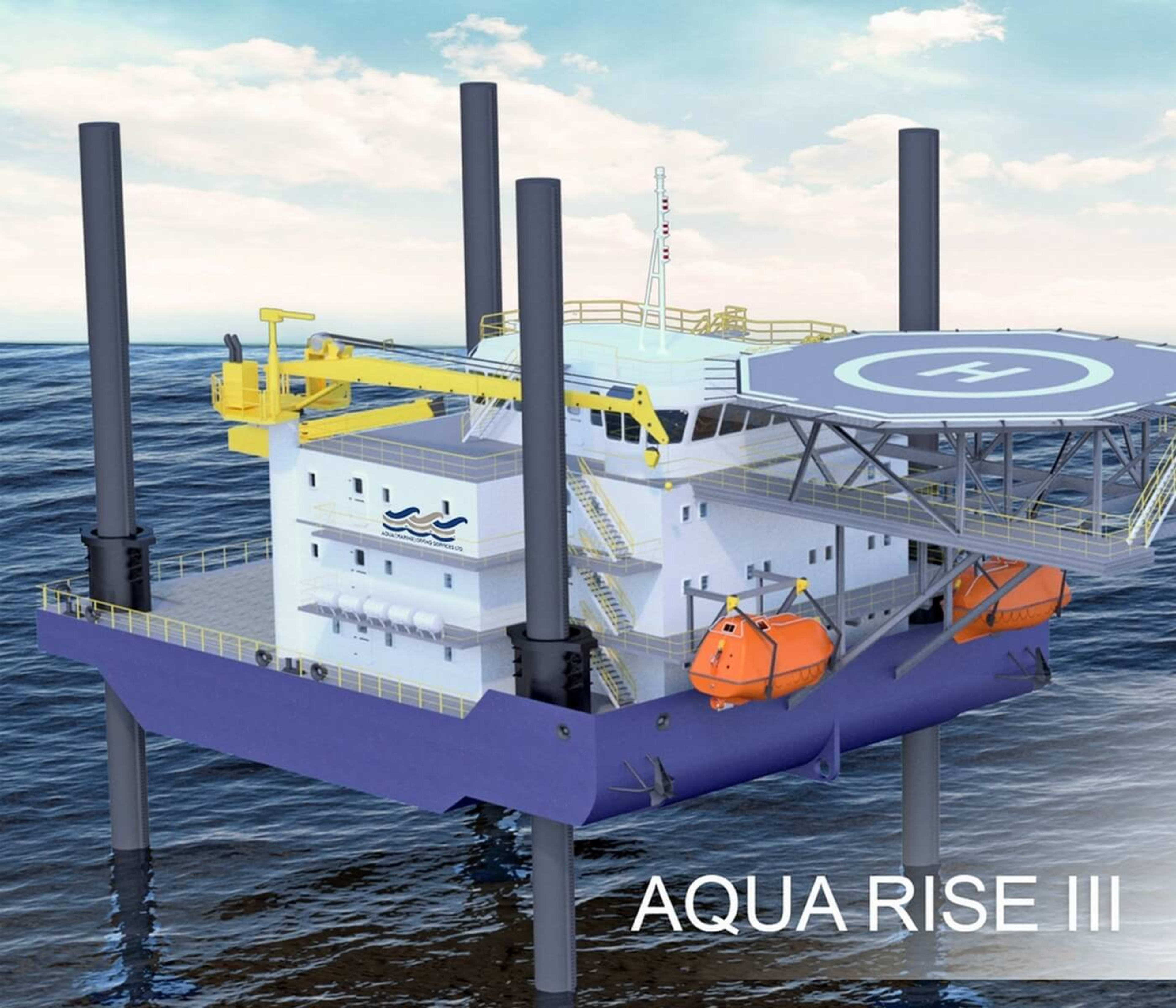 Deliveries. Custom designs
"AQUA RISE III"
Jack-up Barge
The Jack-up Barge (JaBa) 3526 is a self-propelled and self-elevating platform with accommodation and crane facilities. "Aqua Rise III" is one of our special newbuilding projects completed recently for AQUA DIVING SERVICES LTD (ADS). It is a first Jack-up Barge newbuilding project in any of the Damen Shipyards worldwide. The primary function of "Aqua Rise III" is to provide accommodation for offshore projects in the Gulf Cooperation Council (GCC) region. The vessel can accommodate 126 persons, has a spacious deck of 310 square metres and two cranes of 100 tonnes and 30 tonnes capacity.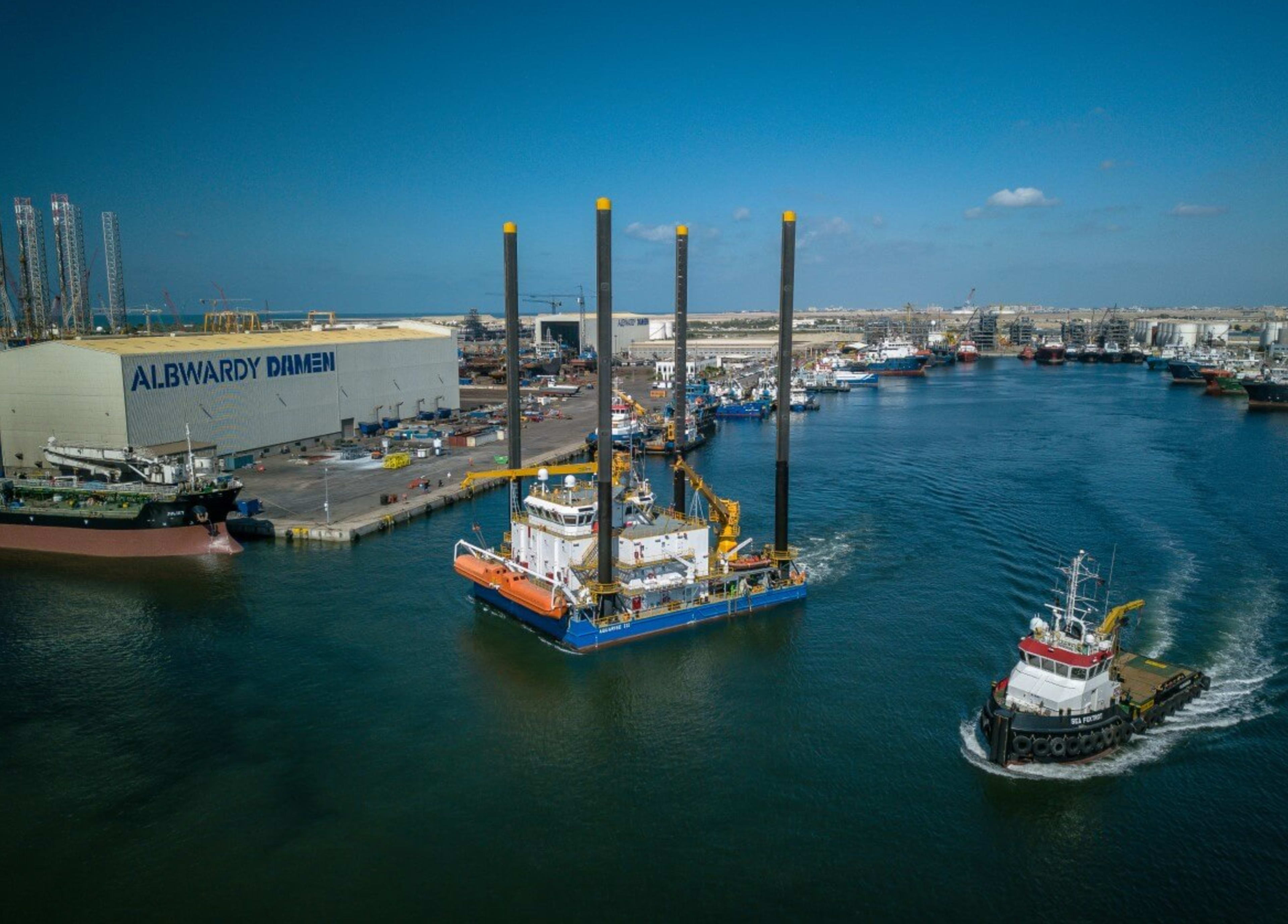 ---
"RT Raven"
Rotor®Tug ART 100-46
On Thursday, 18th January Albwardy Damen in Sharjah hosted a naming ceremony for the world's biggest Rotortug®, the ART 100-46 RT Raven. The vessel will be operated by Perth-based KT Maritime Services Australia Pty Ltd, a joint venture partnership between Kotug International B.V and Teekay Shipping Australia Pty Ltd.
Check vessel details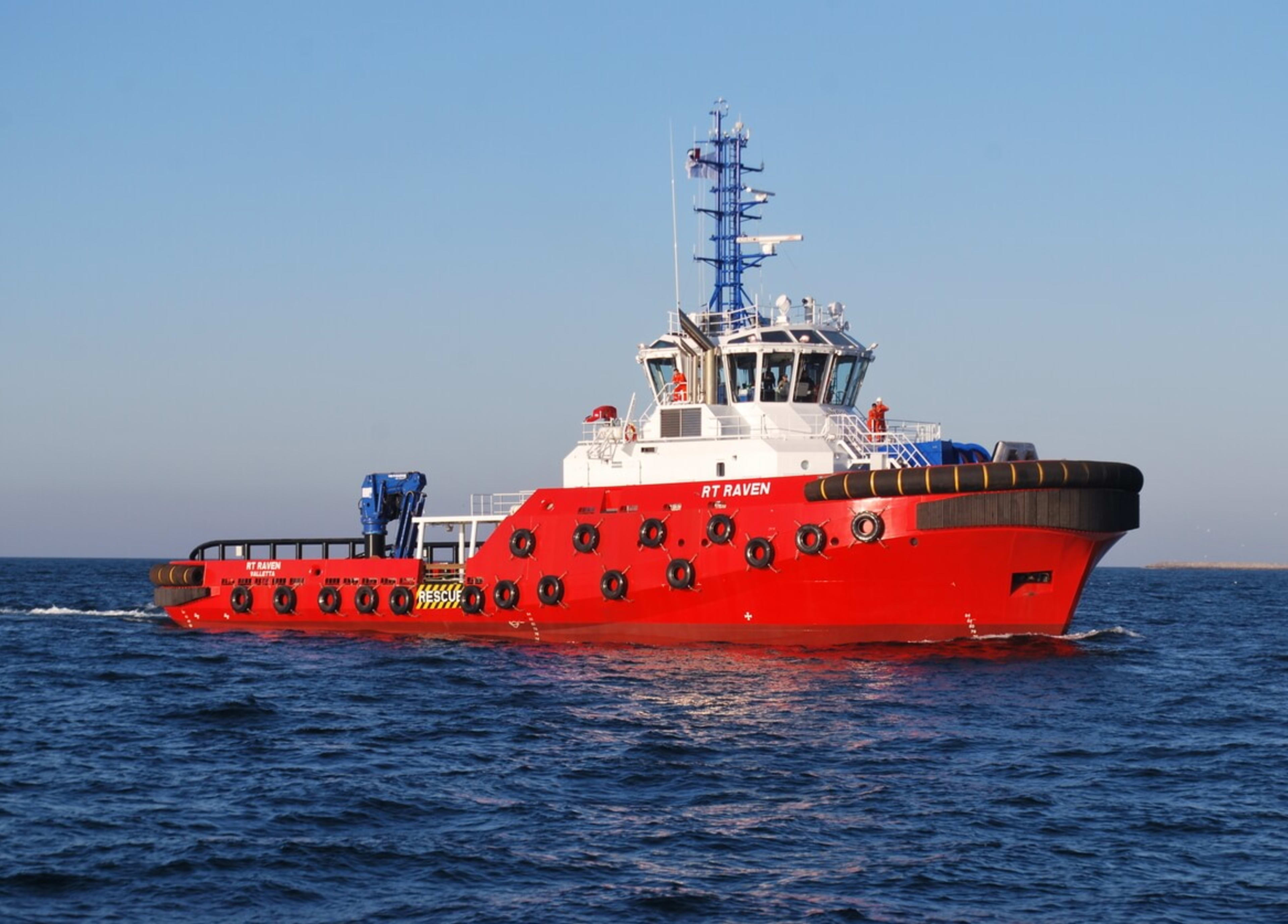 ---