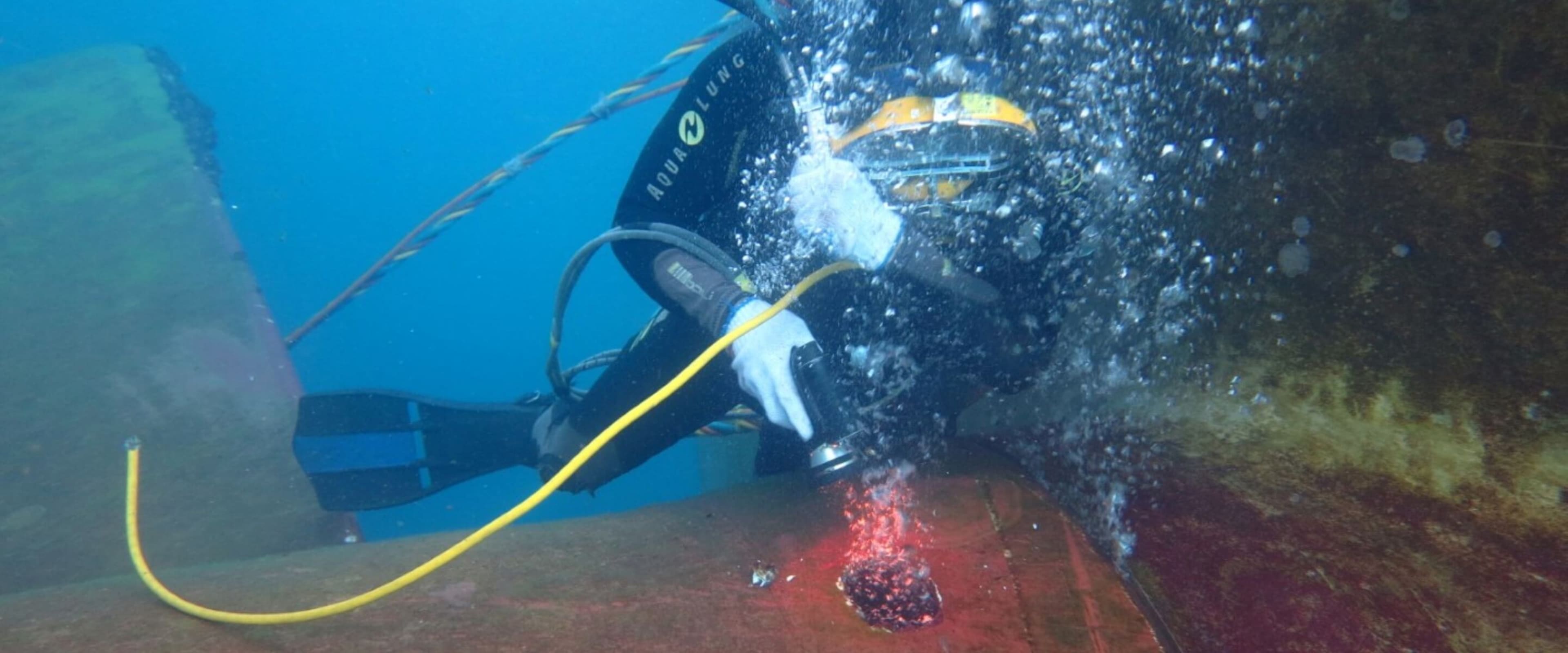 Underwater ship repair
In-house solutions for any ship problem
Keep your vessel sailing
Underwater ship maintenance in the Middle East
Albwardy Damen Diving is located at our shipyard in Fujairah Port. The company has been serving the marine industry since 1995. We provide an underwater ship maintenance and repair services to vessels throughout the Middle East, as well as Africa. Our team of divers operates to the highest standards of safety and quality and includes members who are HSE1 qualified and those trained to carry out underwater welding.
To learn more about how we can support you in diving services, contact us at diving@albwardydamen.com.
Middle East diver maintenance services
Underwater vessel repair
Our qualified diving support team are able to provide repair, maintenance and cleaning to your vessel throughout the Middle East and in Africa. They are experienced in the quality care of all underwater vessel parts including azimuth thrusters, stern thrusters, nozzles, rudders, seals, propeller blades, plates, and anchors.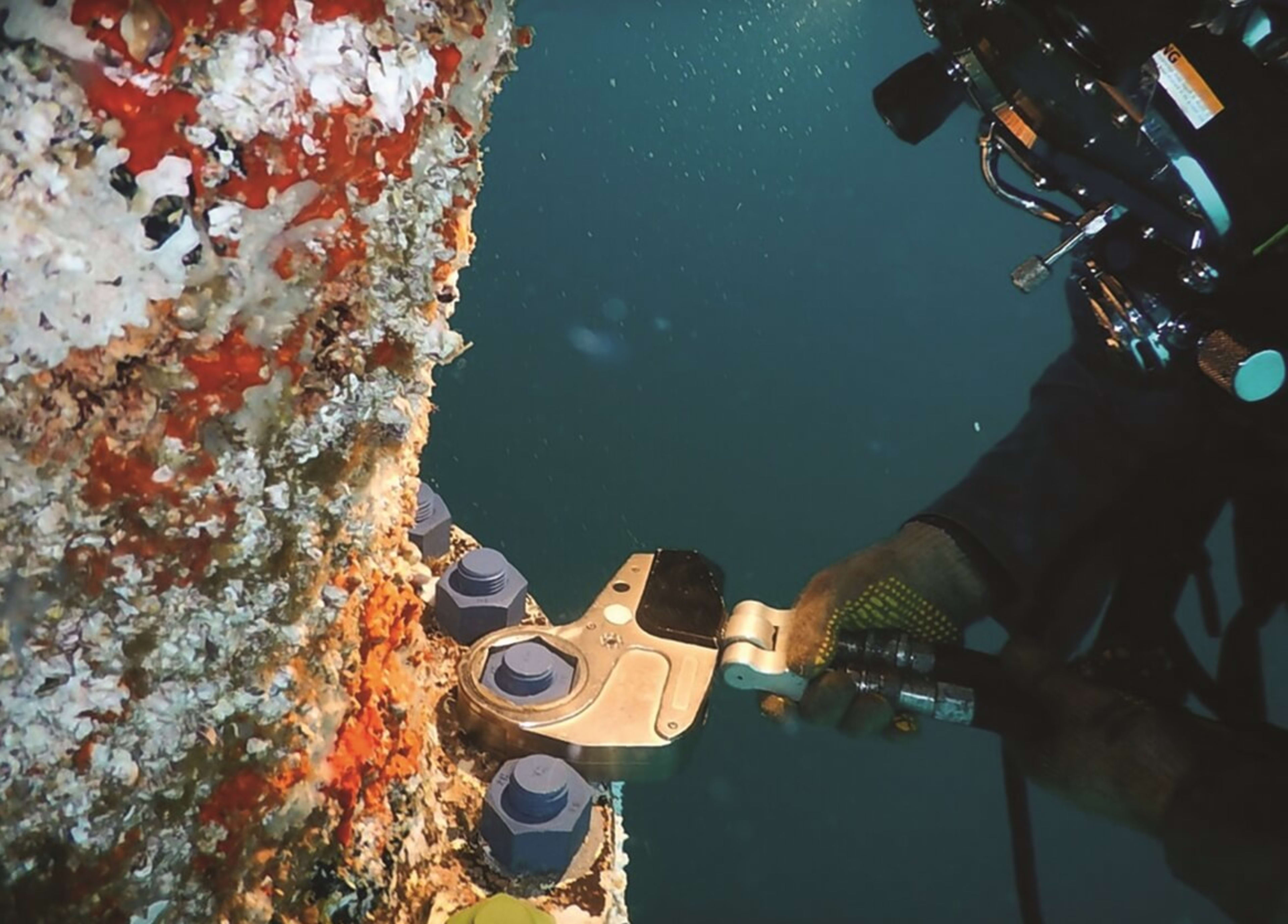 ---
Need diver support?
Full Gulf region coverage

HSE 1 qualified divers

Underwater welding capabilities

Extensive experience since 1995
---
safety
Service Standards
The division is committed to providing the best possible service, while at the same time offering outstanding value for money, in the safest and most environmentally friendly way. This is demonstrated by Albwardy Damen's ISO 9001, ISO 14001 and ISO 45001 accreditations by Lloyds Register.
Check all our certificates here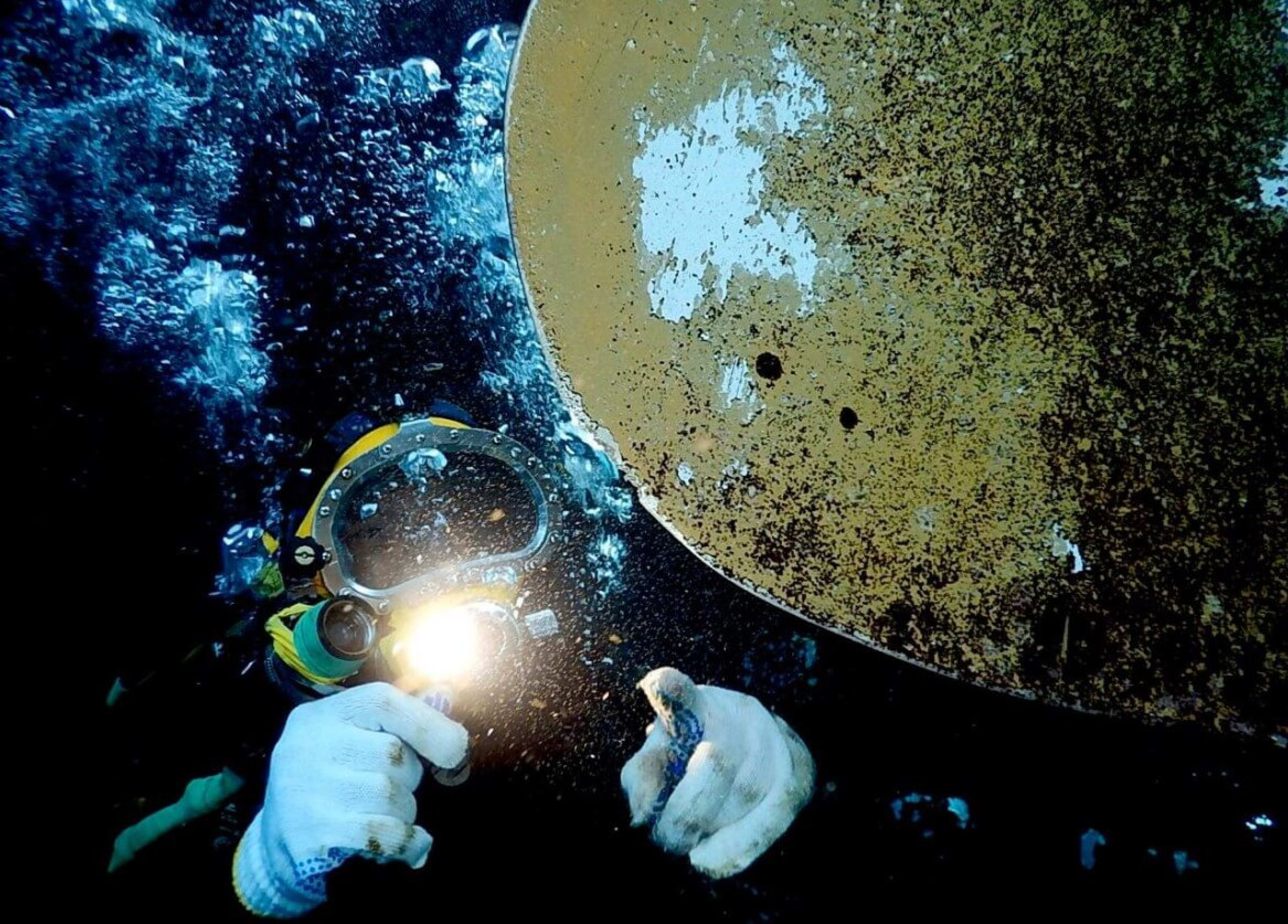 ---
where we operate
Our locations
We operate from three UAE locations: Dubai, Sharjah and Fujairah. Our services are offered in all major UAE ports and anchorages as well as in Oman (the Ports of Sohar and Salalah).
Check our locations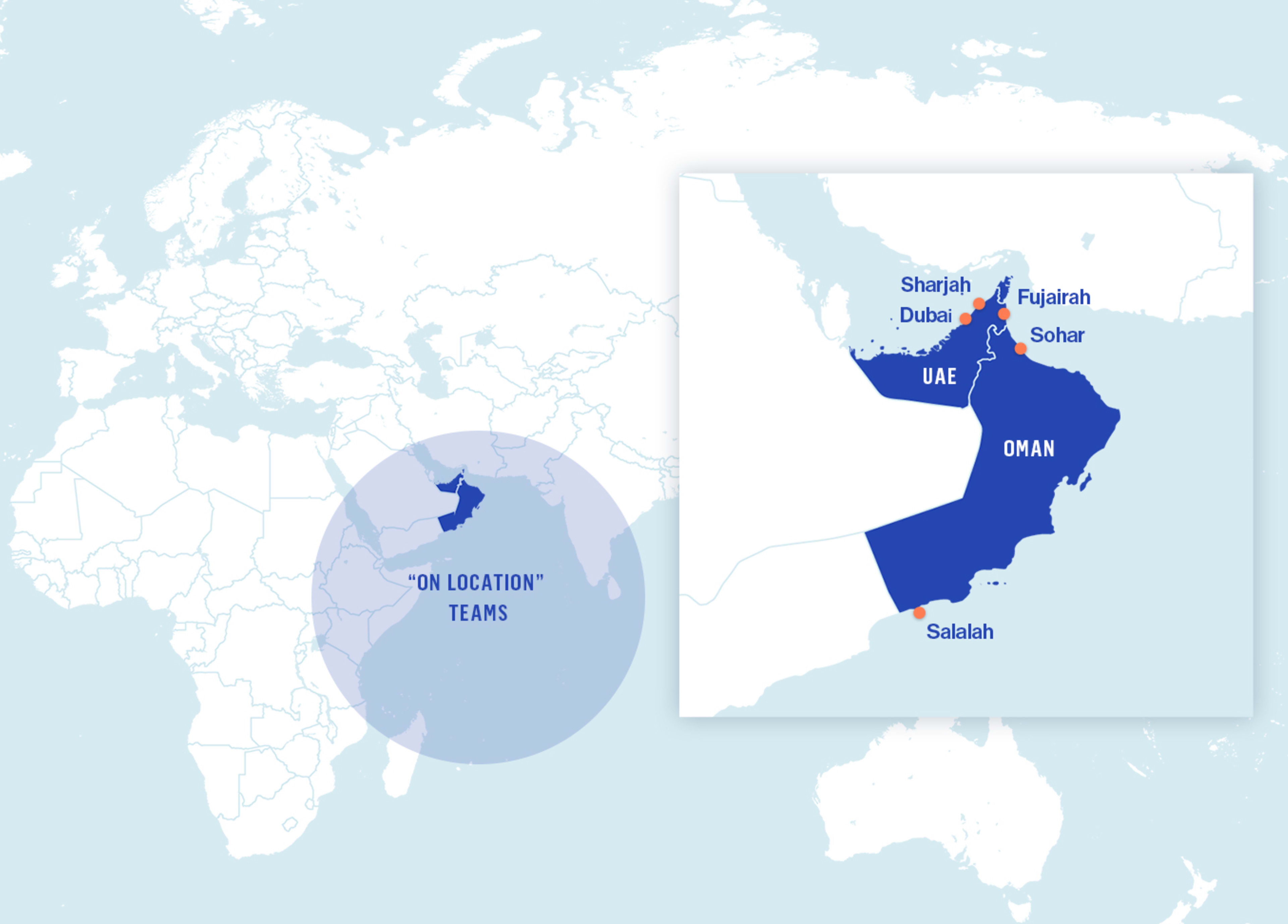 ---
Albwardy Damen highlights
Safety is our highest priority

We are committed to continuously maintaining a safe and healthy workplace in all our operations. We recognise that we work in a dynamic industry involving potentially hazardous equipment and operations.

Read more

1500 people ready 24/7

We have a dedicated team of 1500 people in three UAE locations, who are ready to support our customers 24/7.

One-stop-shop

We have a large team of in-house specialists who can pick up the requests of any level of complexity. We are engineering, building and repairing steel or aluminum vessels. Our mechanical and electrical departments are all in-house. We have a large experience in retrofitting and conversions.

All major trades in-house

We have all major trades in-house, mainly carried out by our own staff. We offer 3D scanning, retrofitting, propeller repairs, thruster repairs, GRE piping, hydraulic and electric repairs. We have a multi-disciplinary Engineering and Production support team in-house.

Quality & Safety at the right price

We are committed to continuously maintaining a safe and healthy workplace in all our operations. With all key competences in-house we deliver to the highest technical, environmental standards at the right price.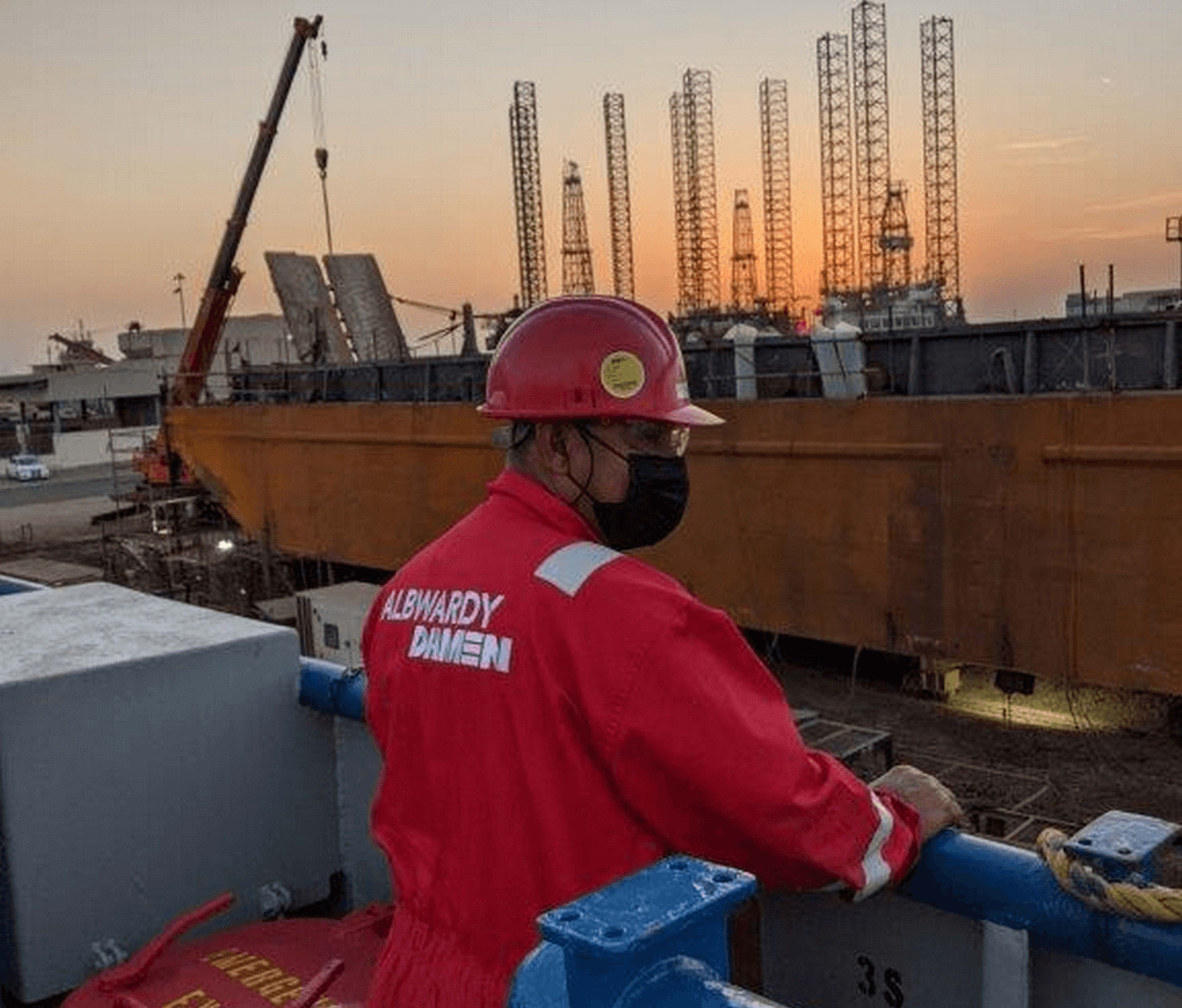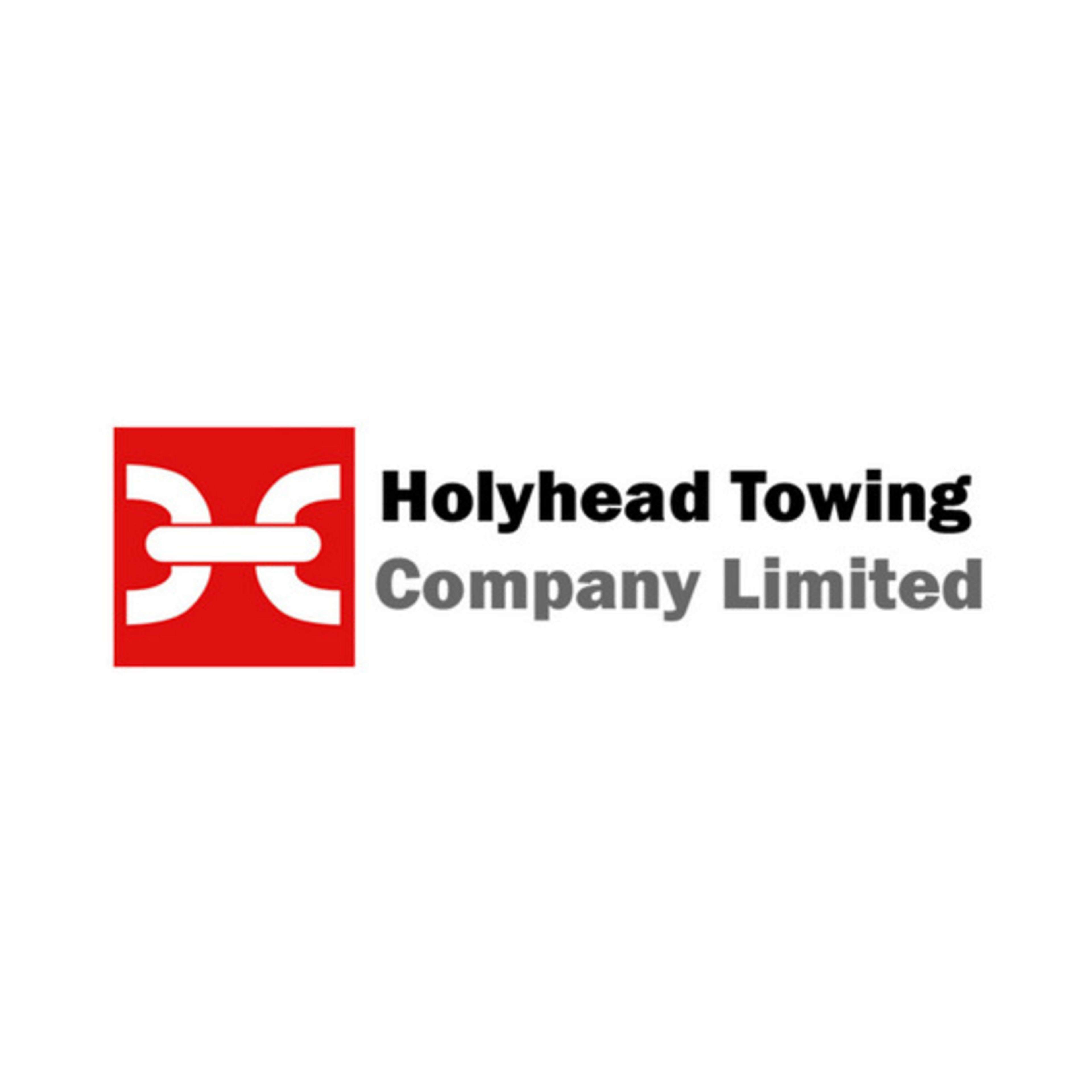 James Hart
Technical Manager, Holyhead Towing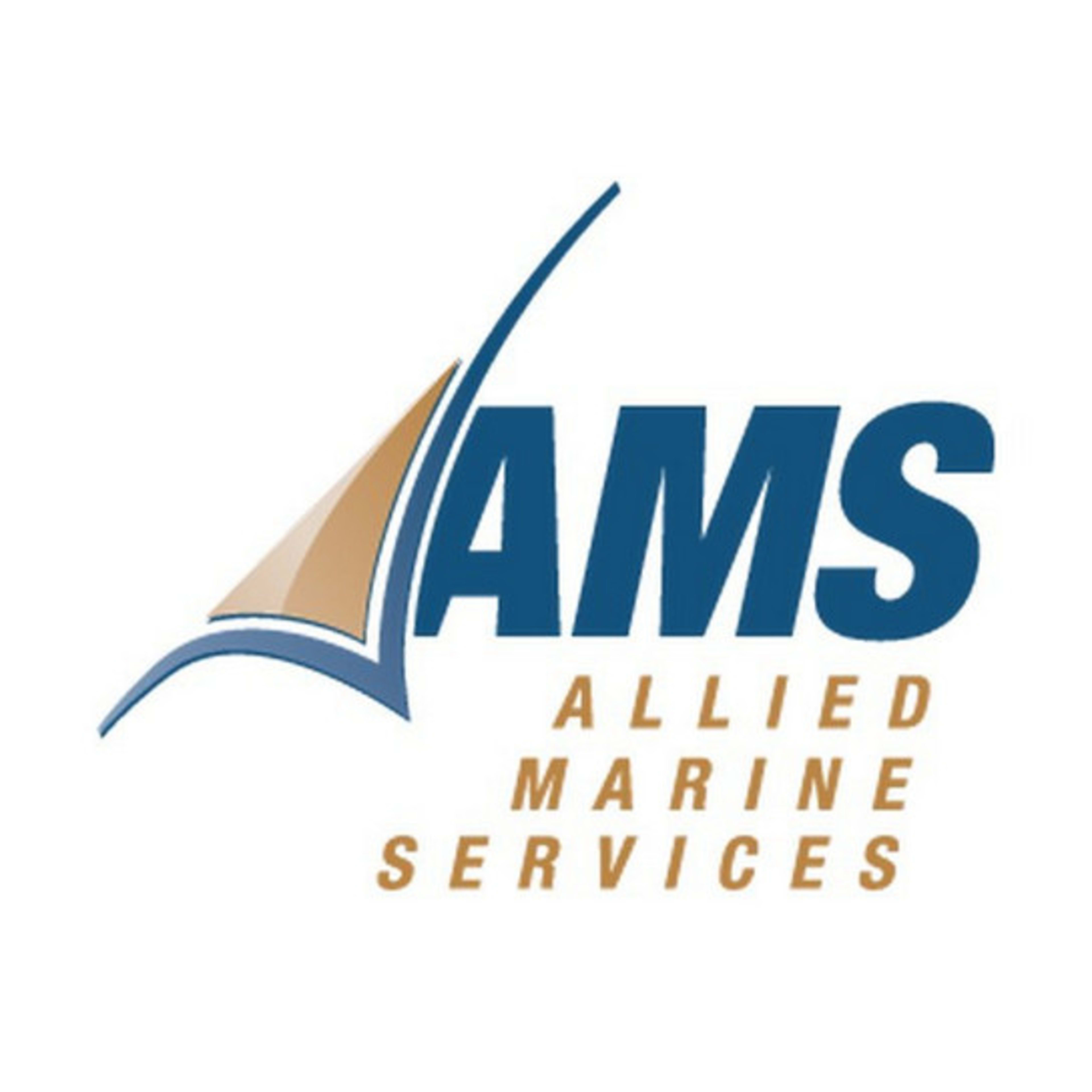 Captain Shamsher Manhas
General Manager, Allied Marine Services LLC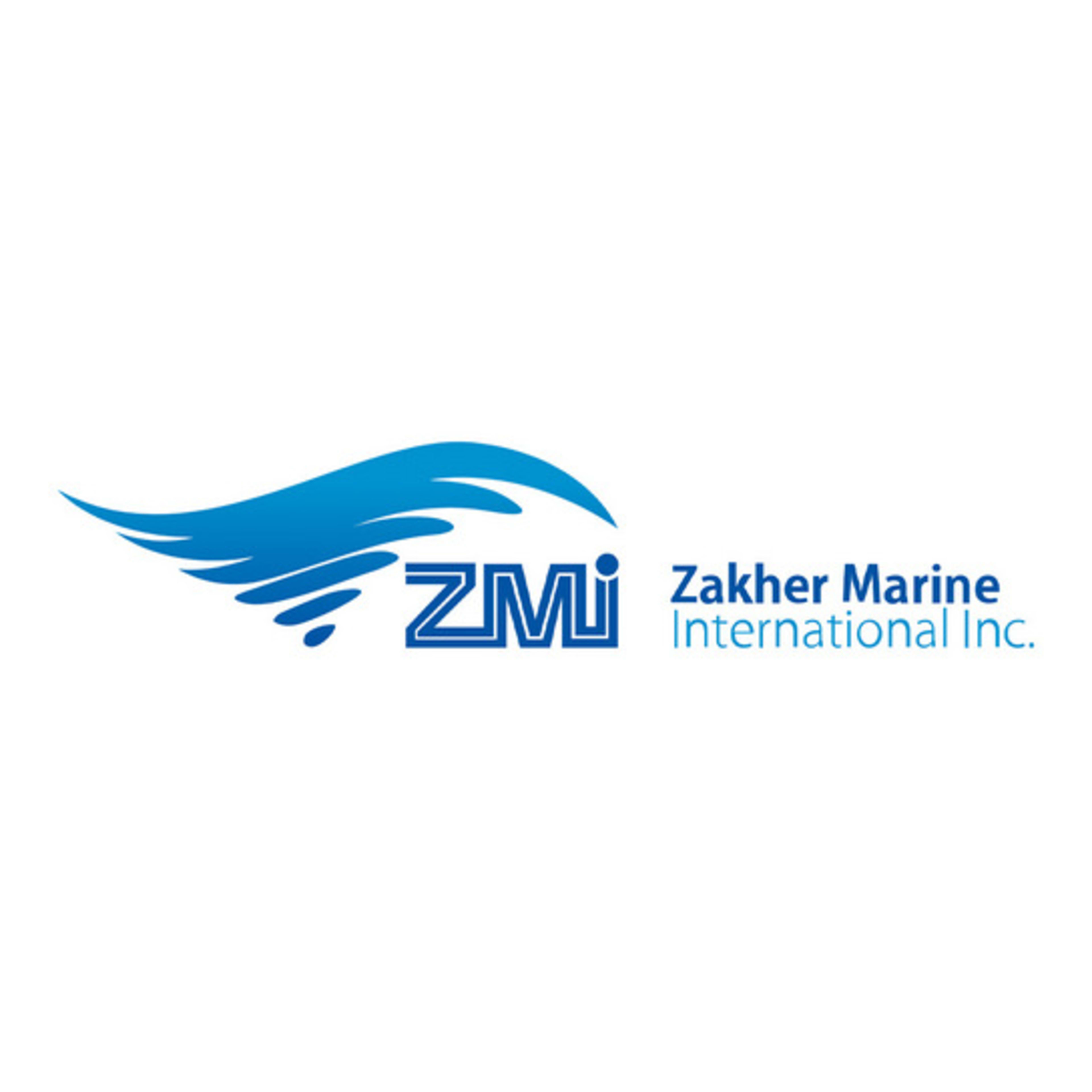 Hussam Arar
Technical Superintendent, Zakher Marine International
Customer review
"We've been using Albwardy Damen's facilities on a regular basis over the last two years and have since developed a close and trusting working relationship."
Customer review
"The way jobs are handled and executed, been found excellent."
Customer review
"Although the scope of work increased from our initial request, but Albwardy Damen managed to execute the job on time with high response to our additional request and hardly any downtime."
Do you need diving services?
Let us know what you need and we will find the best option for you.
Contact us